Welcome

Need an Australian Visa?
Australian Registered Migration Agents

Fiancee (Prospective Marriage Visa) and Spouse (Partner Visa) Visa Specialists

A friendly family-run practice – not a cold corporation

All visas personally handled by Jeff Harvie RMA– not by unqualified staff

An office and staff in Manila, with local access to clients, the Australian Embassy, and with extensive local experience. That means Jeff and Mila Harvie are here all the time.

Free online assessments
Down Under Visa
Down Under Visa provides expert visa and immigration advice. Jeff Harvie, our Registered Migration Agent (M.A.R.N. 0959797) and Australian Migration Law consultant, and his staff support and guide applicants and their families through all stages of the often daunting migration process. We have an office in Manila and one in Brisbane. We specialise in fiancee (Prospective Marriage Visa) and spouse (Partner Visa) visas, especially from Philippines. We have qualifications and experience…..including first-hand experience, as we've been through the process ourselves. This means we have the ability to not only help you, but to understand what you're probably now going through. Read on if you would like our help.


Watch our introductory video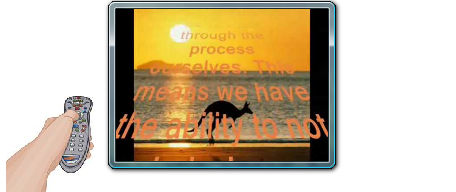 Spouse & Fiancee Visas
We are specialists in SPOUSE/PARTNER and PROSPECTIVE MARRIAGE (fiance/fiancee) visas for Australians with spouses/partners and fiances from anywhere, but especially from the Philippines. Jeff's wife Mila migrated to Australia years ago as a fiancee visa holder, so we've been through the process and know how it feels. We have a lot of knowledge and experience in this area, and our service is personalised and professional! And it remains a "mum and dad" operation. We're not a cold and heartless corporation, nor do we have a team of secretaries doing all the work. Every visa application is personally handled by Jeff Harvie. Our success-rate is remarkable. This means you (and/or your partner/spouse/fiance) are in very safe hands with us.
Like to learn more about what we do? Or like to have a free assessment of your case?
Skilled Work & Other Visas
We no longer manage skilled work visas, investor visas or student visas from our practice, due to our emphasis on partner visas.
We do manage:
Is your future something you should be penny-pinching over? Why not give yourself the best possible chance? We've managed hundreds of partner visas successfully. Ask us about our success rate. With Down Under Visa you are in very safe hands

Migration Law is based on the Migration Act 1958, Migration Regulations 1994, a Department of Immigration & Citizenship Procedures Advice Manual, and endless Ministerial Directions and Parliamentary Gazette Notices. It also lacks consistency across the range of visa types, and changes constantly.

Basically (under s65 of The Act), if a visa application meets all of the criteria in the legislation (in reality as interpreted by Departmental policy), a visa will be issued, ie. Get it right…..you get a visa!

But if the application does not meet the criteria, the visa will not be granted. There is no room for error, and it the application fails, you may experience serious re-application delays or you may very well not get a second chance. If it's wrong even in a small way, you get nothing!

If the outcome of your application and your future plans mean something to you, you should use a professional who knows all the ins and outs of the legislation, and how the Department interprets visa applications. We will assess your case and give you the right requirements for your situation. Why would you settle for anything less? Isn't your future happiness and security worth it?

And watch out for fake and unregistered agents, especially in the Philippines! Watch out for travel agents, employment agents or education agents who offer to do your visas processing for you. You have no proof of their qualifications or ethics, and therefore no protection! Insist on a MARA-registered agent! See this YouTube VIDEO to learn about the risks! And read some emails from clients who've been victims of Philippines-based fake agents HERE!

Read our FREQUENTLY ASKED QUESTIONS (FAQ) page HERE!
Take a free (and QUICK!) online visa eligibility assessment now, and let us see what how we can help you achieve your dream of a new life.
Read what some of our happy couples have had to say HERE