Your Filipina lady (ie. your girlfriend, fiancée or wife) will be traveling to Australia on an Australia tourist visa (aka Australian Visitor Visa). Will she have any problems at the Philippines airport on departure?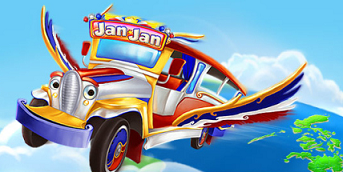 The issue of human trafficking comes up in the Philippines. Unscrupulous low-lifes will prey on the vulnerable with promises of great jobs overseas doing modelling, singing, etc. Instead they end up stuck in countries where they don't speak the language and locked up in brothels. To deal with this situation, the Bureau of Immigration here has brought in the following Guidelines:
http://immigration.gov.ph/images/ImmigrationLaw/12.Guidelines%20on%20Departure%20Formalities.pdf
In short, it means they can stop a girl at the airport if they suspect she may be a potential victim, ie. when necessary "The Bureau of Immigration shall conduct a secondary inspection of a traveller, when deemed necessary, for the purpose of protecting vulnerable victims of human trafficking and illegal recruitment and other related offenses…"
So if they see a bewildered looking girl with a passport and a ticket with no money and not much of an idea where she's going, they will probably stop her.
Is this a major issue for girls going to Australia?
From our experience, no. Around 250 of our clients travel to Australia on tourist visas every year, and we've only had this happen once. Yes, they have the power to stop anyone. Immigration officers the world over have powers to stop passengers when they have suspicions. Watch "Border Security" and see what happens in Australia!
So can we guarantee that your lady won't be stopped? No, we can't. It could happen, and whilst it would be very annoying if it did, such is the price for vigilance in protecting girls from a horrible fate. When tourist visa are granted to our clients (except in those cases where we don't see the visa grant), we always give some advice.
You should dress conservatively.
You should know the street address and phone number of your destination in Australia.
You should have around AUD$300.00 on you (pesos or Aussie dollars)
This advice, plus the fact that our applicants are heading to Australia and not to South Korea or Eastern Europe, has so far seen all of our clients generally sail through without a hitch.
To the Aussie men?
If she arrives at the airport a bundle of nerves, then she's far more likely to attract suspicion and therefore attention. Do whatever you can to keep her calm, especially if she hasn't flown before. Make sure everything is organised in plenty of time. Make sure she has money with her. And consider a direct flight to Australia with Philippine Airlines or Qantas to avoid stopovers. And assure her that you'll be there waiting at the other end for her.