All Australian visas require that the applications pass what are known as Public Interest Criteria, which are written into Australian Migration Law.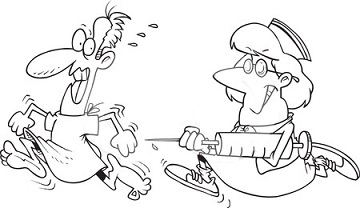 Each visa has different criteria, but all are there to protect the Australian Public from two major issues:
1. Certain infectious diseases like Tuberculosis, HIV, Hepatitis, Yellow Fever, Polio and Ebola they wish to keep out of Australia to protect the public.
2. They also wish to protect the Australian pubic from conditions that will:
(a) Cause a drain on services that may be in short supply
(b) Have significant costs in treating
And be aware that the health criteria apply not only to primary and secondary applicants, it also applies to non-migrating children.
Most of you will hopefully understand the first reason above. Whilst the first three conditions do exist in Australia, they obviously want to limit the numbers of such cases coming into the country to avoid further spread. Conditions like Tuberculosis are rare in Australia (whilst quite common in Philippines), and well and truly under control. If they made no checks, that situation would change. We have Filipina and Filipino applicants every year who show up with TB.  They will not let an applicant into Australia with active TB.
Note that this doesn't mean instant refusal. The applicant is given the opportunity to be treated, and will be re-evaluated once clear.
Other conditions, less strict. Having HIV or Hepatitis won't necessarily restrict an applicant from entering Australia.
Significant Cost
Significant cost and a potential drain on resources, these are not uncommon reasons for applicants to be refused visas, and all should be aware of this.
The results of health examinations will go to the Global Health Unit (part of the Department of Immigration) in Canberra, and the results will be assessed according to the Migration Regulations, ie. the Public Interest Criteria. If they feel that the applicant (or non-migrating child) has a condition that will cost a lot of money to treat, then the applicant faces refusal.
Panel Doctors
The Embassy appoints only certain doctors in each country to perform medical and xray examinations. They do this to maintain the integrity of the system, ensuring global standards and to avoid corruption. Do not ask if the local doctor can do the tests, or the answer will be NO.
Medical examinations and XRAY examinations
Down Under Visa will give you an HAP letter from the Embassy and full instructions as to what to do when the Embassy acknowledge the application, ie. this happens AFTER the visa application is lodged. You just need to follow instructions and all will be fine.
Note that in our case this applies to PARTNER VISAS (spouse and fiancee visas), CHILD VISAS, and only applies to tourist visas for stays of 6 months or longer. Not necessary for 3 month stays except in some circumstances.
Will you see the results?
In short? No.
The clinics in the Philippines often like telling you that they will contact you with results. They will not! They don't give out results to anybody except Global Health, not even to the Australian Embassy and definitely not to Down Under Visa. Do not complain when you do not get your results, because that's not how it works.
If there is a problem, Global Health tell the Embassy, the Embassy tell us, and we tell you.