Twice yesterday I had clients contacting me telling me about some difficulties their lady was having.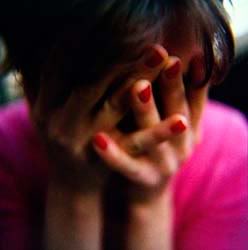 A common occurrence we find at Down Under Visa is that the lady applicants for Australian visas are too shy to contact us. So when they're not sure about something, they instead email the Australian sponsor. Being good men (as all Australian men are…..we all know that!) they try their best to help. And when they can't, they email me or they email Jeremy about it. And sometimes this can go back and forth, and yes sometimes this can lead to frustration.
First and foremost, please remember that Down Under Visa is here for you, our clients. There is no such thing as a "silly question". Genuine "silliness" is not asking, especially when you've paid our very reasonable fees. We're here to take the confusion and the worry away from you. So ask!
Two options for confused ladies
First option: Use the Migration Hub! It's there, and loaded with information. Click in the links, and you get all the information you need. 99% of questions are answered there, and you can access it in your own time, 24 hours a day and 7 days a week. No waiting for emailed responses.
Second option: For those times you can't find an answer on the Hub, or when she needs something explained in Tagalog? Please use our extremely valuable resource, one which most Registered Migration Agents do not have!
What is that resource? My wife, Mila. One of her roles in Down Under Visa is to help out the ladies, and you should definitely not waste this by struggling on yourself.
So what happened yesterday with these two unhappy ladies and worried men? Simple! Mila called them, and within 5 minutes the ladies were happy and were clear about what needed to be done. Problems solved.
Just as you men are no doubt relieved to have Aussie men like Jeremy and myself to talk to, sometimes the ladies need to communicate with a Filipina lady. All quite normal, and Mila being (a little) older than many of our applicants is especially comforting. So please know the point at which you need that extra help. Don't try to do it yourselves.