Most people have never dealt with a Registered Migration Agent before, therefore most have no idea how we do things. Why would you? There aren't even exciting TV shows about RMA's.
I can see it now: Manila RMA…..Visa Squad…..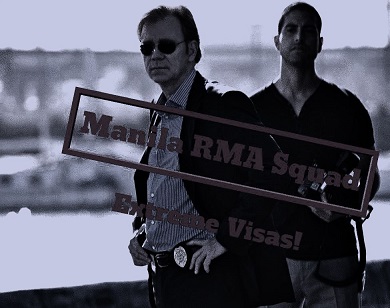 I digress….
All new to most people. Nearest comparison is many of the locals have worked overseas, and have had to go to see an employment agent who organised a job and a visa in the Middle East, HK etc. for them. And this is why most will assume that the first thing they need to do is to come and see us and get their "requirements". "What are my requirements?" is a common opening question from Filipinos.
Here are a few points about how Down Under Visa works:
Seeing us is NOT a "must do". Entirely optional. If you would like to see us, we would be happy to see you. But if it's not convenient for you, then don't go out of your way. 95% of our applicants we never meet, and nothing bad happens because we don't meet.
 We meet clients by appointment only. Please don't turn up and expect us to be ready to talk to you. We run a busy practice. I actually do most of my work from our home-office, so I'm not always there. And we could be in the middle of something urgent anyway.
 We don't "go in cold". It's not like a trip to the doctors. We want you to complete our Online Visa Assessment Form before we see you. Why? So we don't waste your time and we don't waste our time either. If we can't help you, then the office is not the place to tell you.
 It's not an opportunity to pick our brains. If you are just having a consultation with us, ie. are not ready to sign up yet, then we won't answer the 12 do-it-yourself questions for you. And if we think this is why you came in, we will finish the consultation straight away. We have a right to earn a living, and we can't do that giving away free information. We all know that's fair.
So please use our Visa Assessment Form on the website. It's free. It's easy and quick. And it tells us enough about you that I can give you initial advice and some initial direction. After that? If you want to go ahead, you can. If you don't, entirely up to you.
And if you'd like to see us either to start the process or to check that you understand something properly first, then by all means email us and we can make an appointment to see you. We look forward to it!