We just had a Down Under Visa client say in a testimonial video that one of the things they appreciated about us was that in the beginning we were happy to assess their case for a Fiancee Visa without asking any money to do so. They said that others wouldn't tell them a thing without asking for $200.00 or more first.
I was surprised to hear this, but of course pleased that I was doing something that made clients happy with us. To me? It's only fair. I couldn't imagine saying "$200.00 please! Oh, and by the way? We can't help you. Now, go away!"
We can at least do that much for people!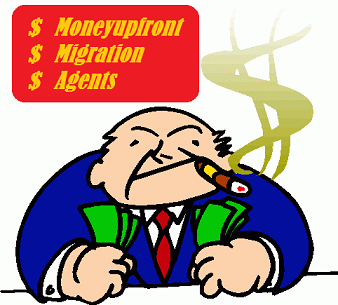 How do we assess you?
We have a free online assessment form on our website. You can find it HERE. Just click on it and fill it out, and we will get back to you.
Will we give you all the information you could need in order to lodge a visa application yourselves? No. We're nice, but we're not silly. We don't work for free.
But we can at least tell you:
• Whether you are eligible for a visa
• What type of visa, and what that visa will allow the applicant to do
• What it will cost in Government fees, our fees, and any incidentals
• How long it should take
• And any personal issues with your case that you need to be aware of
You can get all that for free. Not a problem.
What we DON'T do
• We don't give you lists of "visa requirements" for free. Please read HERE to understand why.
• We don't make appointments to spend an hour with you to discuss visa options for free. Yes, we do charge for consultations, and if you go ahead and get us to manage your visa application for you, we will refund that cost off the total. Reason? Our time is valuable. We can't spend all week giving out free hours, or we'll get nothing else done.
Hope to hear from you soon, and hope we can help you through this major step in your lives!