David and Cynthia are now in Australia and together and happily married with a prospective marriage visa courtesy of Down Under Visa. A really nice couple who've been a pleasure to deal with from start to finish, and today they share their story with Down Under Visa BLOG readers.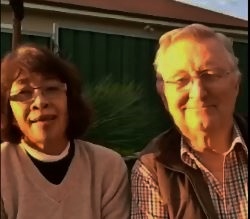 We thank them both for their kindness in sharing their time and their experiences, no doubt of comfort to those who are still waiting as well as a story of hope to those who have yet to start the partner visa process.
If you're an Australian man and have a lovely lady in the Philippines whom you realise you can't live without, please contact Jeff Harvie at Down Under Visa and let him and his family team take care of your Australian visa application professionally and competently. Use the free visa assessment form on the website. We look forward to helping you soon.