Please note that this article is aimed at Australian sponsors only. This does not apply to Filipina or Filipino visa applicants at all. (Filipinas or Filipinos generally DO need to get an annulment in the Philippines!)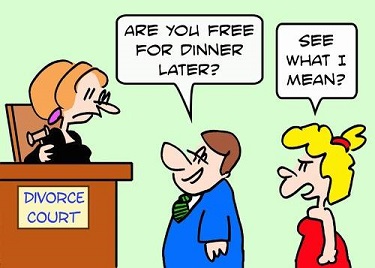 This is specifically aimed at Australian sponsors, men or women, who've been married in the Philippines before. And it's meant for those who find that they are still legally married in the Philippines and wish to marry another Filipino or Filipina and want to apply for an Australian partner visa for them. I think everyone knows, or should logically know, that you need to be legally free to marry in order to marry again. Bigamy is a crime in both the Philippines and in Australia.
Still married in Philippines? What do you do?
Do you need an annulment? Or can you get an Australian divorce? What is required?
OK, Philippines as you either know or will discover has no legal divorce. There is "divorce" through the Sharia court system for Muslims, but for ordinary non-Muslim Filipinos, no divorce. Two countries in the world still have no legal divorce, is Vatican City and the Philippines. Attempts to change it over the years have always fallen down. It is how it is.
There is a possibility to end a marriage via an annulment, which has been discussed in numerous BLOG articles here. It's a long and drawn-out process, which would be difficult for an Aussie to organise without being resident here due to the court appearances required. The question is whether it is necessary to do this to meet the requirements set out in the Migration Regulations for partner visas and/or prospective marriage visas.
So here are the facts!
An Aussie may marry in Philippines, and may then end this marriage inside Australia with a divorce! It's legal in Australia. I know it is, because I've done it myself! Yes, in one of my less-proud moments I married the wrong woman in Cebu many years ago, divorced her in Australia, and married my lovely wife and soulmate Mila in Rockhampton, QLD. All legal. And that marriage was used for a visa application, and it worked perfectly well! No annulments.
Does the Philippines recognise an Australian divorce?
Technically, yes! The Philippines accepts and respects the jurisdiction of overseas courts to end a marriage by divorce.
However….
Do not expect this to be an easy process or an automatic process to have this divorce recognised in the Philippines as valid! Expect that you will have difficulty in finding an attorney who knows how this works, and it will take time and legal action for the divorce to be recognised by the National Statistics Office here in the Philippines. It will require a petition to the court, basically.
And if the divorce is not automatically accepted, then you will still be seen as legally married to the former Filipino spouse that you divorced in Australia. You don't need that, obviously!
So what do you do if you want to marry a Filipino again?
Simple solution?
Don't marry again in the Philippines! Take the easier path and marry in Australia! Get a prospective marriage visa and marry in Australia, or apply for a partner visa inside Australia after marrying in Australia.
To get a visa, you need to be first free to marry according to Australian Law, and you then need to have a marriage that is recognised in Australia under the Marriage Act. Do that, and you may apply for a visa and have no problems. Forget the annulment. Get a no-fault divorce in Australia, and there will be no stopping you!