Australia has a good and functional "safety net" for Australian residents and citizens. Australia has Medicare, the Pharmaceutical Benefits Scheme (PBS), and states like QLD (and I think VIC?) have free hospitals. However, if you don't have health coverage for visitors from overseas who are Australian visa holders, it can be very expensive indeed.
Down Under Visa have long recommended strongly that all holders of Australian temporary visas should ensure they have adequate health coverage for their stays in Australia. That means to contact one of the private health insurers and organise overseas visitor health insurance for the applicant, because if she gets seriously ill then Medicare will not foot the bill. Don't kid yourself! And do not assume that it will be cheap.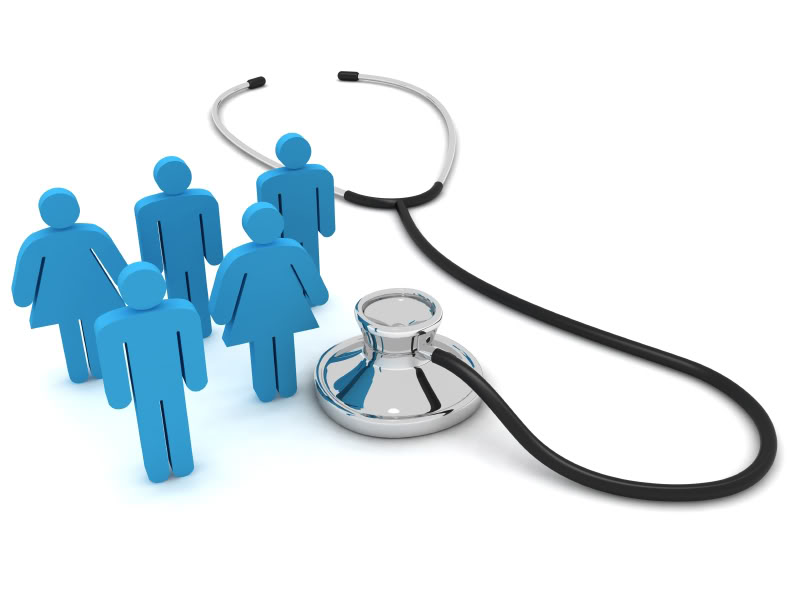 Australian visa applications and health insurance
It isn't a "requirement" for a visa applicant from Philippines to Australia to have health insurance coverage. For some visa applications it is, but for visitor visas and partner visas it is not! It should be! We recommend that all applicants do organise this to prevent tragedies happening. And we will continue to recommend overseas visitor health coverage for this reason.
Travel insurance
Travel insurance will normally cover medical treatments for conditions which are not pre-existing. They will also cover lost baggage, cameras getting smashed, phones getting stolen, cancelled flights, etc. Generally not a bad option, but can be excessively expensive for stays of 3 months or more.
Overseas visitor health coverage
Overseas visitor health insurance covers medical treatments only. Some will cover hospital treatment only, leaving you to pay for for visiting the GP etc in order to keep costs down. These are offered by health insurance companies, like BUPA, MBF, HCF, etc.
Good protection and peace of mind for any stays in Australia, whether on a visitor visa for 3 or 6 months or longer, or for prospective marriage visas when there is no coverage from Medicare.
Is health coverage always necessary?
Well, being-covered is necessary unless you like playing Russian roulette with your Filipina lady's health and life! This means tourist visas and prospective marriage visa applications.
Exceptions are:
Subclass 309 offshore partner visas applied-for in Manila
Subclass 820 onshore partner visas applied-for in Australia (either for Prospective marriage visa holders who've married and applied for the next stage, or those who simply marry in Australia and apply for partner visas)
Once you apply for an 820 in Australia, or once you arrive in Australia with a Subclass 309 partner visa, you may apply for Medicare and enjoy the same safety net as any Australian can. (Note that Medicare counter staff are not always well-informed and not always helpful. Be prepared to go to a different office if you get no sense from them.)
But if you don't have these visas, then you need to get health insurance or you take a terrible risk. We had a client contact us once because his Filipina lady had acute appendicitis in Australia while she was there on a tourist visa. He contacted me asking if he could organise health insurance for her at that stage, or if he should call Medicare. I told him he should get her to the hospital before she died on him!
Health insurance is never retrospective. It works forward and not backward. And note that it doesn't cover pre-existing conditions. Medicare does, but it's different. We've had quite a few client babies born in Australia on hastily-acquired Medicare cards. But don't expect to arrive in Australia with a big belly and think that MBF will be much help. It's not only pre-existing, but that know what causes pregnancy these days!
Had a client recently (who may well add a comment to the bottom of this article…..who knows?) whose wife presented with gall stones recently. Ended up with two separate operations, the second to remove her gall bladder. I think from his estimation he would have been billed around AUD$15,000.00 the first time, and I would guess about the same for the second operation. He was very grateful that he took our advice about health insurance, or that would have weighed heavily.
So please do your homework. Get your quotes and compare benefits of the various policies. Watch out for conditions in the fine print, ie. I believe some will only pay for certain hospitals and not all hospitals. I would think that something that covers hospital treatment would suit most people, as that's where the major expenses are. Just don't leave the poor girl at risk. Be responsible!