Regular readers of the Down Under Visa BLOG would remember an article in March about the DIBP wish to tighten up on the suitability of the Australian partner visa sponsor of the visa applicant, ie. the Australian partners, husbands and fiancé's of the girls/ladies from the Philippines who are applying for Australian partner visas (spouse and fiancée visas). For reference, this was the article: www.downundervisa.com.au/2016/03/18/theyre-toughening-australian-sponsors-partner-visas/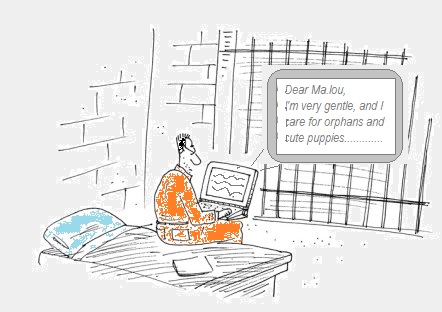 The issue is safety of partner visa applicants! They've long wanted to know about the visa applicant themselves, by wanting police checks and clearances from all countries where they've resided for more than 12 months. The purpose of that is to protect Australia from migrating criminals and various undesirables. Interestingly, whilst we've had thousands of police checks (NBI Clearances and other penal clearances from OFW -served countries), we've yet to find a single applicant with a criminal record.
Protection of Visa Applicants
Where the existing visa requirements fell down was in protecting Filipina partner visa applicants from Australian sponsors (primarily men) who could put them in danger. Yes, your average Aussie man is a boisterous but fairly gentle bloke who wouldn't hurt a fly. Most Australian men absolutely deplore the  notion of hurting women, as could be seen by the comments I had to the previous article. But of course in amongst these Aussie gentlemen are going to be a few misogynistic Neanderthals who have a history of domestic violence (or "family violence" as they call it now). The new moves from the Department are to protect women from this risk, especially whilst vulnerable in a new country.
New rules for partner visa sponsors – starting 18 November 2016
Yes, they gave no warning about this at all. There is a bill in the hands of the politicians at the moment, which is either still at a committee or may have been passed back with recommendations, and we (Registered Migration Agents) were all expecting this to be a mid-2017 thing. But this morning they emailed me something entitled "New limitations on approval of sponsorships for Partner and Prospective Marriage visa applications" (pdf attached here).
In short, it will require the following of all sponsors of partner visa applications (Subclass 309 and 820) and prospective marriage visa applications (Subclass 300) lodged from 18 November 2016 to:
provide Australian or foreign police checks to the department when requested; and
consent to the department disclosing their convictions for relevant offences to the visa applicant(s).
"Relevant offenses" are violent and violence-based acts. They are not the bag of weed they found on you when you were 19. They aren't the speeding tickets you didn't pay. Full list is on the attached pdf above.
And note that these are matters that need to be DISCLOSED, ie. they will need to tell your Filipina lady about these things, and you need to agree to them doing so. These are also CONVICTIONS, and not merely charges or accusations. And yes, this does include breaching AVO's (Apprehended Violence Orders) if you were charged and convicted. They will let her know, so that if she has any issues she can make an informed decision.
What if you WERE charged and convicted of breaching an AVO? What if you had a few too many drinks and called up the ex on the phone to tell her what you think of her, and next thing you know you've been hauled up before the man-hating female judge who's given you 30 days in the slammer? Does that mean you bid goodbye to your chances of being together?
They may refuse the sponsorship if the sponsor has a "significant criminal record" for one of the "relevant offenses". Significant criminal record is outlined in the pdf, but basically means you've spent a year or more in jail for the offense. You need to be a bit of a bad boy to spend 12 months or more in jail for something in Australia, so this hopefully won't become a problem for the average fairly-harmless Australian sponsor.
There will also be opportunities to appeal where the crime happened a long time ago, and where the relationship is lengthy, etc.
We can hope that this new set of rules does actually save a few ladies from domestic violence. Fortunately at this stage anyway it doesn't seem to be overly imposing on the Australian sponsors.
What do partner visa sponsors do now?
Right now? Nothing!
Applications that are already lodged? Not at issue.
Applications that will be lodged after 18 November 2016? They will no doubt request:
Police Clearances, which for most sponsors will just be one from the Australian Federal Police
Some sort of statement giving your consent to disclosure of prior convictions
But for now? Nothing to be concerned about. Relax! Read the pdf above. And we will let you know if there's anything of further significance.
Similar articles
They're toughening-up on Australian sponsors of partner visas
Serial sponsors? Do they exist?