Don and Sunset – More happy Down Under Visa clients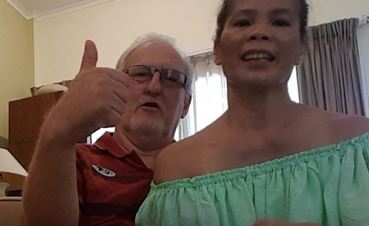 Don and Sunset are Down Under Visa clients still on the path to permanent residency. They finally got over their battle with technology and produced a testimonial video because they wanted to share their story with new and prospective clients in the same boat as them.
Don came to us quite a while ago when their Australian Filipina relationship was still in it's infancy wanting a tourist visa to Australia from Philippines for Sunset. Their first application was refused (for complex reasons), but true to our word we asked them to undertake some changes and we re-applied this time successfully. And we've since organized further visas for them, and right now we are helping them to establish a de facto relationship so that we may apply for an Australian partner visa so that they can be together for the rest of their lives as they would like.
We thank them both for their kind words in support of our service as Registered Migration Agents who help couples like themselves. They hope, as we do, that their story will encourage others to seek us out to help them with their own Australian visa applications.
Did you want to bring your Filipina lady from Philippines to Australia? We hope you will complete our online visa assessment form on our website and to see if we can help you right now.
Further Reading
Testimonial from partner visa holders, Chris and Liza
Ian and Cynthia – Happy Down Under Visa clients
Gavin and Michelle – Happy Down Under Visa Clients