The Down Under Visa office has moved
Yes, we moved offices over the weekend. We needed more space, and found a much better bit of office space fortunately just 5 minutes up the road from the previous one. 2 1/2 times the size of the old office, so our poor staff are no longer sharing desks as they were. No more stairs. Plenty of parking. We're happy!
New address
Emilio Aguinaldo Hwy,
Malinta, Sampaloc 2,
Dasmarinas, Cavite 4114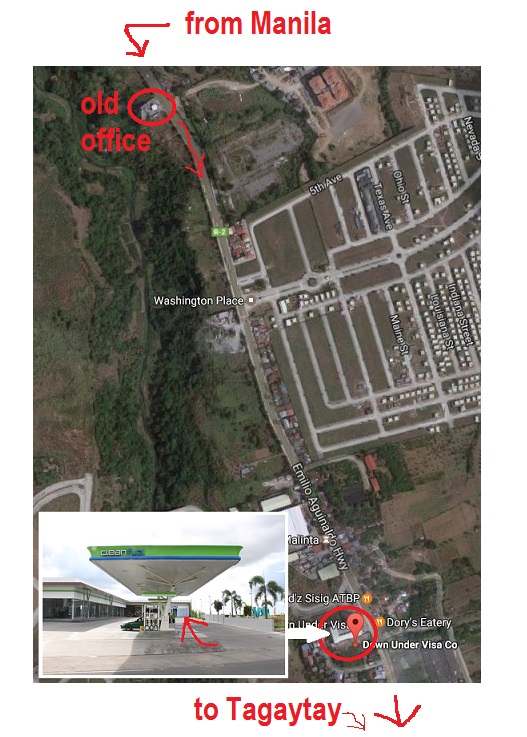 So, make sure you change addresses when you send us anything. Don't panic if you've sent anything already to the old address. The other occupants there know who we are, as do the courier people. And we're only 5 minutes up the same highway anyway.
Reminder
Down Under Visa – Christmas Closure
Last day – Thursday 22nd December
First day back – Monday 9th January
Another reminder
We don't monitor visa expiry dates. When you receive a visa grant, you get a letter with a date on it that says when your current visa runs out….or the last date you can enter Australia by.
Some visas with expiry dates: Subclass 600 Visitor Visa, Subclass 300 Prospective Marriage Visa
Some visas with last date to enter Australia by: Subclass 309 Partner Visa, Subclass 600 Visitor Visa, Subclass 300 Prospective Marriage Visa
And from the Embassy
IMPORTANT NOTICE
The Visa Office will be closed for the Christmas season on 24 December 2016 to
2 January 2017. The Visa Office will reopen on 03 January 2017.
Here's a slideshow of the new office, and some of our staff