Need a partner visa from Philippines to Australia? Should you apply for an offshore partner visa in Manila, or should you marry in Australia whilst on a tourist visa and apply for an onshore partner visa there? Which is the very best partner visa option to bring your Filipina lady to Australia?
Well, sometimes this causes a bit of confusion in existing clients who are wondering if perhaps they should have made a different choice. If this is you? Please read below.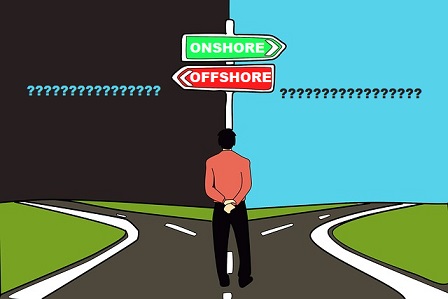 Onshore of offshore? Which partner visa option?
Down Under Visa manage partner visa applications from Philippines to Australia. That's what we do. We have a lot of expertise and a great deal of experience over the years. Do we have favorite and/or preferred visa types? Is there a "best" and "worst" option that you should look at?
Actually? No. No there is not.
It's a bit like the question we get from time to time, which is "Where should I marry? In Australia or in the Philippines?" Some will say "They prefer it when you marry in Australia, right?" and the same number of people say "They prefer it when you marry in Philippines, right?" Well, no. They care don't either way, and neither do we. It's your wedding. Your choice. You do what makes you happy, and we will help you with a visa application to suit. On that topic, click HERE.
Well, the same rule applies to partner visas. What is the best? They all are the best, depending on what you want to do.
We at Down Under Visa prefer to have informed clients. We prefer that our clients made decisions based on knowing the facts, and we provide lots of supporting information as well as a wealthy library of BLOG articles and videos to help everyone to understand how it all works. And this is why my articles are designed to stimulate some thought rather than to manipulate or to steer anyone down our preferred pathways. Because we really don't HAVE any preferred visa pathways. But invariably people tend to misunderstand. For example:
I've just written a few articles explaining the positive aspects of offshore partner visa applications, ie. prospective marriage visas and offshore partner visas, and at the same time explains some of the risks and potential problems in onshore visa applications (which are primarily about being poorly organized and running out of time to lodge a decision-ready visa application).
But then another day I'll write something about the wonderful benefits to be gained by an onshore partner visa application, primarily around how she gets to arrive in Australia sooner and can remain on a bridging visa during the processing time. And this will be just as valid as the positive points and warnings in the other articles.
So which partner visa type would suit me?
Every client is different, and all have different situations. This is why we assess our prospective clients via our online visa assessment form on the Down Under Visa website. We do this so we know what your situation is and can make recommendations accordingly. Main deciding factors between the two visa types are:
How much of a hurry are you in?
How quick and efficient are you?
I had an assessment just this morning from a couple who had been together for a few years here in the Philippines. He has had to return to Australia alone. Now, based on the above? Which visa type would suit him? Obviously being apart from someone you spent every day with for the last few years would be painful, so clearly they should be looking at an onshore visa so they can be together sooner.
Whereas the other week I had an old friend ask if he should be looking at an onshore visa instead of a prospective marriage visa. Well, I've known him for a number of years. Known her from her kids Citizenship by Descent applications before too. Not THE most organized couple you've ever met! There is no way they could cope with the pressure of a wedding and a partner visa application, especially with two kids. It would fail in a spectacular manner! And of course I told him this, because there is nothing gained by sweet-talking. I've always been blunt, and I see no reason to change.
So there you have it! No "better way". There is no "Jeff's favorite". No good visa and no bad visa. The important thing is that if you let us help you then we will most certainly bring deserving and genuine Australian Filipina couples together in Australia in the smoothest and most problem-free way possible.