Is a partner visa from Philippines to Australia a stressful process? How about tourist visa applications for the Filipina girl you're in love with? Is the process fraught with worry and stress? The answer is a very big YES. It's always been that way, and always will. Down Under Visa manage 700+ visa applications per year, and they are all visas for Australian Filipina couples. Yes, a few child visas in there and a few tourist visas for relatives to come visit especially around childbirth-time. But nearly all are for lovesick couples who worry that it may go wrong, and it's not always easy to be patient.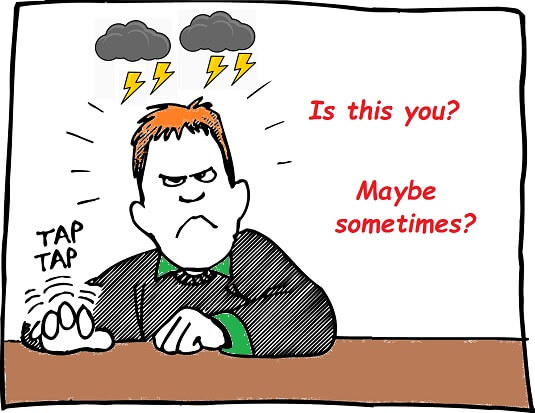 How do Down Under Visa manage visas for Australian Filipina couples?
With great patience and great care! No question about it. And our success rate shows this, along with our returning clients who keep on coming back year after year. Both partner visas and tourist visas from Philippines to Australia have a high likelihood of failure for those who do it themselves (or get a low-skilled travel agent to do it for them, which is not much better), and the end result of visa refusals is heartbreak and fear. We know this very well, and this is why we try so hard.
We are very aware of the stress and the fear. We know exactly how much this means to every one of our clients. Why?
Jeff and Mila went through this themselves many years ago, and;
We're human beings. We know what it means to want and need someone badly. It's not like waiting to take a holiday to Disneyland. You have your future happiness dangling in front of you. Close enough to see and taste, but still just out of reach. We know all this, and we do care very much.
What makes the visa application process difficult?
There are a lot of things that get in the way, and I'll try to list some of them:
Lack of money! This is one I sympathise with most of all. We have a broad range of clientele. Some have professional careers with high incomes and substantial savings, whilst others are low income earners and a fair number of pensioners. The Government visa application charges are pretty offensive and an insensitive targeting of the vulnerable, because they know that none of you will give up on the love of our life. It does however mean that it may take time to save up. Don't give up! When something matters, inevitably most of us will find a way.
Impatience! There's an old story about an old bull and a young bull, which most of our Australian men sponsors will know. The moral of that story is that patience rather than rushing means you can end up getting all that you want. Visa applications are very much like this, and Down Under Visa is "the old bull" who knows that patience and accuracy wins out over letting emotions affect your better judgement. We ask that all of you exercise patience and the end result will be very good.
Assuming the process is easy! Many a visa applicant and sponsor are shocked when they see how much work there is in a visa application, even tourist visa applications. First of all, believe me when I say we don't insist on anything that is unnecessary. If we could halve your workload, we would also halve our own….which would be great! Right now I need a 9-day week just to get everything done. I'd love a simpler workload! Yes, sometimes applicants have slapped together an easy tourist visa application and had it granted. It happens! Visa refusal rates are around 1:4. Ours is less than 1:100. We don't take careless chances with clients visa applications. Please understand this and always cooperate with our requests.
Frustration when things take longer than you expect! This is going to touch on the fear, anxiety and lovesickness that Australian Filipina couple clients are already going through, of course. And again, we really do know this. And sometimes clients find themselves with errors in important documents (eg NSO birth certificates, marriage certificates) which need to be corrected legally, which takes time. Discovering issues like this invariably comes as a shock, and an Aussie chap can find himself in very unfamiliar territory that he clearly cannot control. And as an Aussie chap myself, I know exactly how this feels.
The visa process is new to most of our clients, and even those who've done visa applications in the past are often taken aback by not only how the expected standards have raised over the years but by the very high standards Down Under Visa set. We set a higher standard than most Registered Migration Agents and we make no apologies for this. You engage us to get you a granted visa, and we will do whatever it takes to get this for you. So basically it's new to everyone, and it's more work than everybody expects and the standards high. We will invariably correct you a few times along the way, and that's never fun. But we ARE the visa experts in partner visa applications and tourist visa applications for couples, and you need to listen to us and follow our guidance. That's the only way this will work for you. Please never forget we are 100% on your side!