Planning on having your wedding in the Philippines, or already married in Philippines? Or you married in Australia and your Filipina wife is now back in Philippines? Or you've been living together in a genuine de facto relationship for 12 months or more, and it's time to settle into living together in Australia? Then suggest you look at an Offshore Partner Visa, and that you let the experts at Down Under Visa manage the application professionally for you.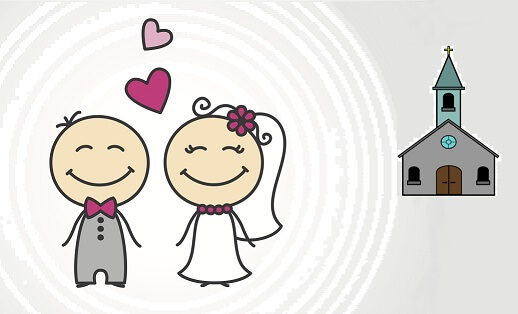 Australian Partner Visa (offshore) – What does it do?
When you wish to be together permanently in Australia with your lady from the Philippines, you have to look at a partner visa. Yes, the Government fees are high, but there really is no realistic choice. Student visas and work visas are not going to cut it, and applications like that will only ever delay the inevitable. You need to bit the bullet and apply for that partner visa, and you are better off starting sooner rather than later.
What's good about a partner visa? They are a pretty good deal, actually. Australia treats its partner visa holders very well when you look at some of the benefits:
The right to stay permanently in Australia
Multiple-entry travel
The right to include dependent children in the visa application
The right to work
The right to apply for Medicare
And today we're looking at an offshore partner visa, which is a Subclass 309. Also known as a spouse visa or spousal visa, and is also a "de facto visa" as the same visa applies to de facto couples as to married couples.
It's a two-stage visa. They do this to ensure that the visa applicant is genuine, and isn't just looking for a free ride into Australia as was known to happen before. The visa applicant applies for the partner visa offshore in Manila, and actually applies for both a TEMPORARY (Subclass 309) and PERMANENT (Subclass 100) partner visa at the same time. They start considering the permanent partner visa two years after applying for the temporary partner visa, as they want to ensure you are still together and did what you said you would do.
And it's an OFFSHORE visa, as said before. That means the applicant needs to be outside of Australia when the application is lodged, and also when the application is decided-on and finalized.
And you may apply for this based on the applicant being legally married to an Australian Citizen or an Australian Permanent Resident. In fact you may apply for an offshore partner visa (unlike an ONSHORE partner visa) before the marriage takes place, as long as it does take place before they make a decision on the visa application. We may also apply if you are in a genuine de facto relationship, and have been in that for 12 months or more.
Australian Partner Visa (offshore) – What do you need?
You must have met in person, like all partner visas
You need to be legally married, or will legally marry before the visa application is granted
You may be already in a de facto relationship
You need to be able to demonstrate a committed relationship to the exclusion of all others, where you can demonstrate you lead a shared-life in a way that they won't doubt your commitment.
She needs to pass health criteria, ie. she shouldn't have anything transmissible, nor should she (and/or any dependent children included in the application) have health conditions that will be a drain on the country in cost and/or in resources.
She needs a fairly clean criminal record
You need to have no history of doing serious jail time for violent crimes or sexual crimes that would put the lady and/or her kids in danger
You need to be able to support her for the first two years
Why an offshore partner visa and not a prospective marriage visa?
I explained the stresses involved in an onshore partner visa due to having a time limit to deal with in the previous article about prospective marriage visas, so I won't repeat myself. The same applies to an offshore partner visa applications, because you can apply when ready and not in a rush before another visa runs out.
A bigger decision faces couples in deciding whether to marry in Australia or Philippines, and we often get the question as to which is best? We really don't get into this, because it's not our decision to make and quite honestly there's so little difference as far as work goes. They also take the same length of time to be processed too. That means they are fairly quick to be processed these days out of the Manila Embassy too.
What it comes down to 100 percent is where you wish to marry. If you want to marry in Philippines in a Filipino wedding, then you do so. If you prefer to marry in Australia, then that's what you should do. I've written a few BLOG articles on the topic that you should read. In short?
If you can spare 3 – 4 weeks, you can consider a marriage in the Philippines. If not? Then don't.
If you can handle a large, fun-but-chaotic wedding where the organization is out of your hands completely, then consider a wedding in the Philippines.
If you can't spare the time and are not sure you can handle crowds and confusion mixed with fun, then marry in Australia on a prospective marriage visa
Think you might like to marry your lady in the Philippines and apply for an offshore partner visa so you can bring her to Australia to live? Please complete our free online visa assessment form, so we can see if we can help you.