Christmas comes just once a year, as they say. Christmas 2017 is no exception. Often known as the Silly Season, because emotions make people do silly things. Is it different in the world of visas and migration? No. Not that I've seen. Emotions run hot, and often logic goes out the window.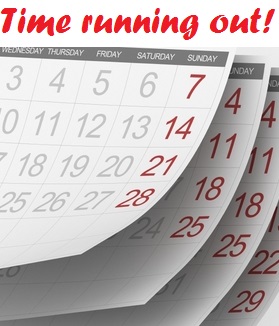 Just a reality check to all!
Every year I must say that the Australian Embassy in Manila do a marvelous job. Visa grant notices go out right up until late on Christmas Eve. If they can get the grants out, they will. I imagine it's a bit like Santa's Workshop in there, with busy little elves trying their very best to make everyone happy. And yes they most certainly do. Getting a visa in time so you can be together for Christmas is really great, and most Down Under Visa clients would like that option.
But honestly? Right now? Preparing a visa application often takes a couple of weeks. It doesn't take that long because we're not willing and able. It just does because there are things to organise. We don't slap together quickie applications that stand a poor chance of success. We put a great deal of effort into making quality applications that fully reflect your situation and help the Case Officers in the Australian Embassy in Manila to see that you have a strong case. We cannot and will not substitute quality for speed!
So, a couple of weeks, plus 1 – 2 weeks processing time for a visa application in the Embassy means that getting a tourist visa in time for Christmas is not highly likely. So please be aware of that. We would love to say YES to everything, and we end up feeling like that Grinch thing that Jim Carrie portrayed in that awful movie (strange how complicated Americans make Christmas, isn't it??) being the bearer of bad news. But what else can we do? We're not going to lie to you. Chances are very slim. Would have been much better if you had approached us a month ago to avoid the inevitable Christmas bottleneck of visa applications.
Note too that our Christmas break is coming up very soon too.
More need to be realistic.
Down Under Visa – Christmas Closure
Last day – Friday 22nd December
First day back – Monday 8th January
NOTE: This is a re-posting of a BLOG article from 2015