I think it's pretty obvious from our website that Down Under Visa specialise in Australian partner visas. We manage spouse visa and fiancée visa applications on a daily basis, and we do an excellent job with them. We live and breathe partner visas! And we do that because we can relate personally (having been through the process ourselves), and because we believe in marriage. Marrying my Filipina lady was the best decision I ever made, and I like helping others do the same with their own Filipina sweethearts.
Student visas and work visas? To be honest? Whilst I know this is important and often life-changing to the applicants, it doesn't pluck my heart strings in the same way! I'm assuming this makes sense. We like bringing Australian-Filipina couples together!
With partner visa fees taking a large leap, no doubt there will be prospective visa applicants thinking of other ways to get into Australia without paying the big bucks for the new visa application charges. And sorry to say but there will be some migration agents who will make questionable suggestions too. Us? I've always believed that the shortest distance between two points is a straight line, and we've only ever advised clients to stick to the straight path, ie.
If you want to be a student? Get a student visa.
If you want to work? Get a work visa.
If you want to stay with your beloved? Partner visa!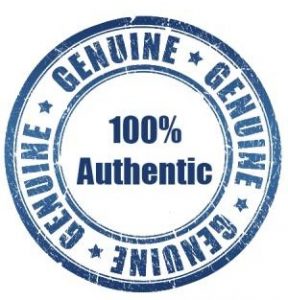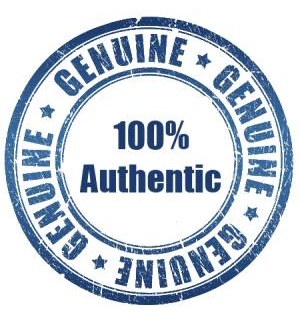 Genuine applications
The Department of Immigration and Border Protection (DIBP) is obsessed with applicants being "genuine". It means that you absolutely genuinely intend the visa for that purpose, and are not "playing the system" to get a different outcome. The word "genuine" shows up in the Migration Regulations all the time, and the Case Officers are expected to watch out for signs of non-genuine applications, and will refuse the visa application if they suspect this.
And are they good at this? Oh, yes! We see mostly honest applicants. People generally don't mess us about. The Australian Embassy in Manila would have seen more dodgy applications than most of us have had hot dinners, and most of the time they will find a weakness in your case where one exists.
Issues with making non-genuine applications
Student Visas
To get a student visa, they need to be utterly convinced that you really have a genuine (there's that word again!) reason for wanting to do this particular course in Australia. You've scoured the offerings at colleges and universities both in the Philippines and in Australia, and you've found nothing that will further your career more than the hairdressing course offered by Swindleme College at Ashfield in Sydney.
Seriously? What would you think if you were the Case Officer? Why would Maribel from Mandaluyong want to travel all that way and spend overseas student fees and pay Aussie rent to do something she could do in Manila for a fraction?
And don't say it's because they run the course in English which will help her in her career in the salons of New York one day. Colleges in the Philippines teach in English! This is one of the reasons there are a flood of Korean students here. Cheap tuition fees, cheap living, and English thrown in!
And the fact that Marilou has boyfriend Dave just down the road from the college, this might also play its part in why they won't believe you.
Work Visas
Most of these simply don't get off the ground, I have to say. Not sure whether to say "sorry to say" or not, because I think there would only be more refusals and money wasted if more people applied.
You cannot offer your fiancée a job in your business as a secretary. You can't get your mate to offer her a job in his hardware store either, nor can she work as a kitchen hand in the staff canteen at the mine.
They have a list of skilled professions and trades that are highly in demand, and there are no low-skilled or "general" type jobs there. These are high-level jobs, and they are jobs that pay over 50K a year. They require an employer to enter into a sponsorship agreement with the Government as well as to offer a long-term contract to the employee. And yes, they do go and check if that skilled worker is sweeping the floor or cleaning the toilets too. They go pretty hard on those who try to play the system on these.
And apart from that, they require tested English skills too. GOOD English!
Partner Visas
If you are in a genuine and committed relationship to your fiancé or fiancée, spouse or de facto partner? Chances are we can get you a partner visa or a prospective marriage visa. We are really good at putting partner visa applications together, and refusals are very unlikely if you are "genuine". That word again!
See what I'm getting at? You want to be with your wife/husband/fiancé/fiancée and you don't have to scheme, plot, manipulate or lie in order to make it happen! Pay the fees. Bite the bullet. And just be yourselves, and you'll soon be on your way!
NB. This is an updated re-posting of a BLOG article from 2015