A partial announcement
This is something I've never had to do before. I've always avoided it, because it can cause a lot of confusion from unanswered questions. I'm in a position where I really do need to make an announcement, but lacking probably 80% of the facts. This has been well and truly sprung on us, and we're not impressed at all. However we suspect it won't be so bad in the long run. This is about changes to visa sponsorship administration.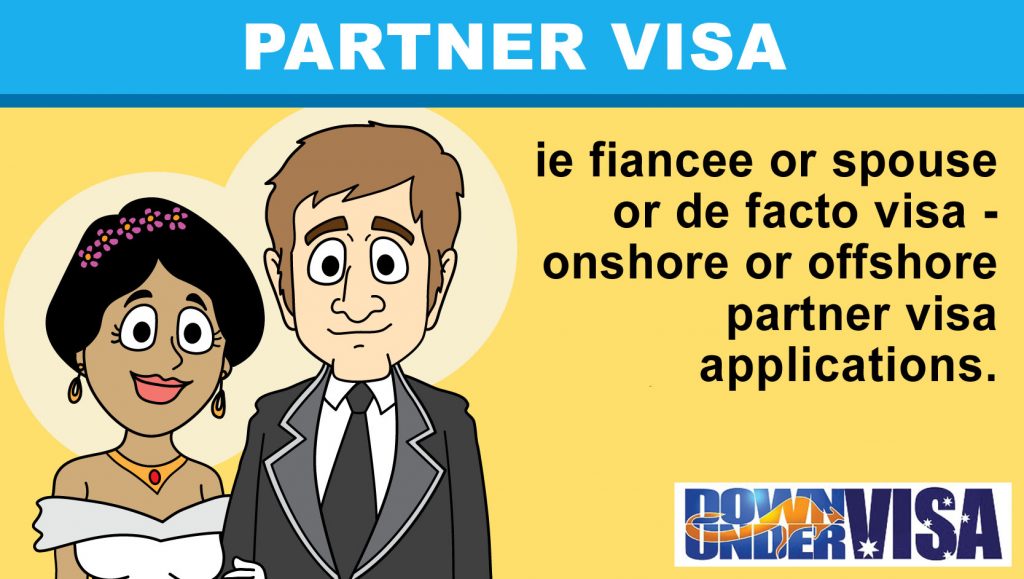 Please note that the following changes to visa sponsorship have been talked about since I think 2015. There were various dates put forward, but these dates came and went. And I would need to quash rumours when clients got concerned by saying (as I always do) that I will believe it when it comes into law. Until then it's only speculation. Even legislation passing through parliament can still be overturned. It happened with the Citizenship changes last year, if you'll remember.
Well, in this case this has got the Royal Ascent from the Governor General, however the only certainty is the date. 17 April 2019. We don't have much more than that.
And note well! This ONLY affects partner visa applications (onshore partner, offshore partner and prospective marriage visa) lodged AFTER this date. Existing applications that are already lodged and in the system will not be affected.  
Changes in Australian Partner Visas – Sponsorship
The process of applying for partner visas has always included an application for visa sponsorship. The visa application must be approved, but this depends on the sponsor being approved too.
Basic nuts-and-bolts of visa sponsorship – from before and now:
Must be married to the applicant or in a de facto relationship with the applicant
Or must be legally free to marry, and engaged to the visa applicant
Must be an Australian Citizen, permanent resident or eligible NZ Citizen
Must be over 18
And (since Nov 2017) must be low-risk of potential family violence
And the process has been that the application form and sponsorship form are lodged pretty much at the same time. The old paper forms? Both on the same day. Via the IMMI Account? Visa application first, followed by the visa sponsorship form. Both would be processed at the same time, and both needed to be approved.  
What will change?
The visa sponsorship application will go in first. From what I can gather, there will not be much more to it than that. No more indepth analysis of the suitability of the sponsor. Just doing it first….then after approving the sponsor, saying "You may now lodge the partner visa application".  
How will this change partner visa applications?
Time
Obviously it will add some extra time to the application process. How much? Don't know.  
Costs
Will this cost any extra? At this stage we have no idea if the Government will choose to add a charge for approving sponsorships. We have no idea.
For existing signed-up clients, Down Under Visa will not be charging any extra. In the future, it will depend on how much extra work is involved.  
Bridging Visas
And most importantly, this will make it less smooth for those applying for onshore partner visas. Why? Because sponsorship applications will never be eligible for bridging visas.
The only option for onshore applicants will be to try to remain longer in Australia on tourist visas. If you need to apply again for this reason, be assured that Down Under Visa will not profiteer from the situation and will only expect to cover costs for further onshore tourist visa applications.
In the long term? It may be better to look at offshore partner visa applications. Much will depend on what is involved with these new sponsorship applications, but right now we don't know very much at all.  
What to do now?
I would suggest and advise "business as usual". There are no new areas being assessed as far as we can tell. So if you were assessed by us as being OK for a partner visa before, then nothing has changed. The main difference appears to be a change in administration and probably some further delay. Given that they are not assessing anything new or additional to what they were checking before, any additional delay in theory shouldn't be very much at all.
And should you go ahead with preparing a partner visa in its entirety while the sponsorship is being assessed separately? Yes, I think so! As part of your online visa assessment that you all did, we ask if the sponsor has any criminal records. If you said NO, or if you said YES and discussed it with me and I said it looks OK, then you have very little to be concerned about. Delaying would only waste time.  
Watch this space
We will keep you informed with the practicalities of how this will work as we are informed. If you have questions? Suggest you use the comments section below, unless your questions are complicated and/or personal.