Becoming an Australian. Getting naturalised. Getting Australian Citizenship. For I would guess the vast majority of Filipinas and Filipinos who gain Australian partner visas (or are still in the process of getting one), the pinnacle achievement is to become Australians! To have an Australian passport of their own, and to be able to call Australia home for now and for always.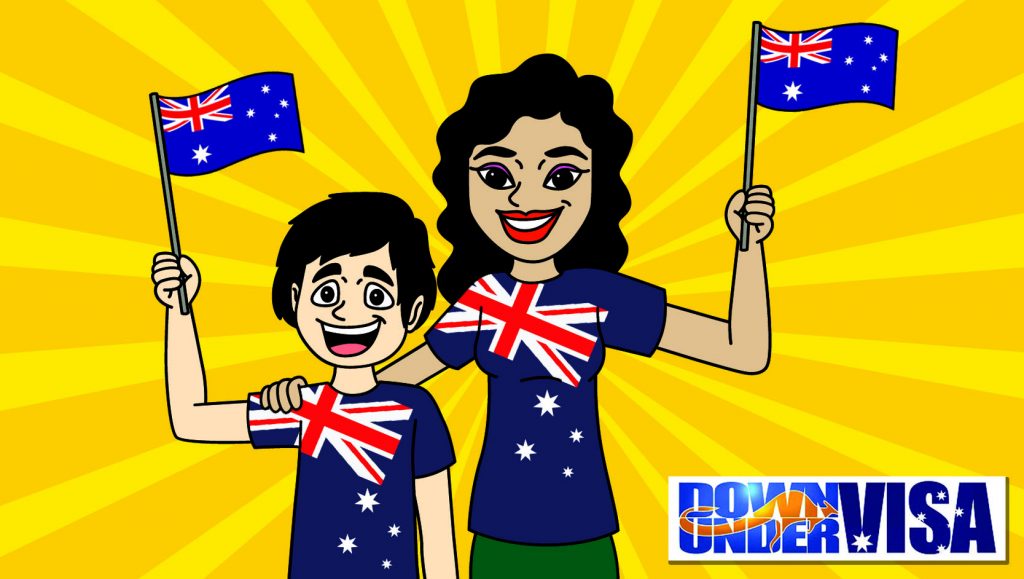 Much as you will always love the Philippines, and your family back there, your Number One is your Australian husband and your home together. It's only right. This is where you and the Aussie man of your life is, and this is where you are (or will) raise your children and where you will grow old. 
Why become an Australian Citizen?
I'm probably stating the obvious, because most would have already thought about this. But here goes…
The right to have an Australian passport, and to enter 181 countries without needing a visa.
Freedom from ever having a visa cancelled and being deported from Australia
Not having to update the Department when you get a new passport, and no renewing of Resident Return Visas. You can come and go as you please with your Aussie passport.
The right to vote! That means the right to participate in a great system of Australian democracy and to have your opinion truly matter.
And more than anything, the right to feel like you truly belong in your home-of-choice with your new family.

 
What's the Citizenship Process?
Obviously you need to be ready, which means
Resident in Australia for 4 years (and not outside Australia for longer than a 12 month period)
A Permanent Resident for 1 year out of that 4 years (and not outside Australia for more than 3 months in the last year)
You should also be of good character (ie need police checks), and you should be prepared to accept what we proudly call "Australian Values". These are the values of democracy, fairness and equality that we share with each other. A new Australian needs to understand what this means, and to be prepared to make those values their own.  
Australian Citizenship Application – Practical Side?
It means
An application needs to be prepared and lodged
The Citizenship Test must be sat and passed
And once this is approved, you need to attend a Citizenship ceremony where you will officially become an Australian Citizen.

 
Do-It-Yourself or get Professional Help
Always a question you need to ask. When faced with such dilemmas, I ask myself a couple of things:
How capable am I….truly…..of doing it myself?
How much is the outcome important to me?
I suppose like all Australians (at least of my generation) I grew up with the do-it-yourself thinking. Fix your own car. Paint your own house. Do your own taxes. A lot probably came down to financial capability, but my goodness I look back on some shockers. My floor tiling efforts in my first house. And some of my website efforts when I was still doing it myself.
Nowadays I tend to consult experts. We have an IT man for managing the website and the Migration Hub. The reason you got an SMS message when your assessment came through to you or when you received important notifications from the Migration Hub? Yes, IT man's doing! I didn't even know it was possible! 
So if you're not much on paperwork or in trying to guess what the Government actually means in their requests for information? Maybe you're better off with an expert to ensure it won't be full of errors and destined for failure?
And how much is the outcome worth to you? Just like the visa applications meant to you, I would assume a lot! And this is the very last step in this journey from Philippines to Australia, so I would definitely assume a lot.
Most of you looking at this would have used Down Under Visa for your visa applications, and we obviously did the right thing by you or you wouldn't still be looking at our site. We hope you will let  us manage this important and final step for you, and would welcome you once again.  
Australian Citizenship Test – Are you confident?
This one freaks a lot of applicants out, especially the 75% passmark. However with a thorough understanding of the subject then you will have nothing to worry about. 
Areas you need to understand
What the pledge of commitment to Australia means
How the Australian government works democratically through the three tiers of government
Responsibilities and privileges of being an Australian Citizen
We will provide you with video tutorials explaining the essential knowledge areas indepth, and will be available for questions while you prepare for the exam.
Once again, as most of you already know, one of the real pluses with having your Australian Citizenship application managed by Down Under Visa, just as it was with your Partner Visa application and any Tourist Visa applications or Child Visa applications you had, was that you were never alone. No guesswork and no chance of making mistakes as long as you follow the guidance you receive. You remain in safe hands!