Filipino Street Food – a video discussion
Jeff Harvie and daughter Remy Harvie discuss Filipino Street Food.  The Philippines is well known for its street food. The unusual little snacks that Filipinos enjoy so much, and are available everywhere. Street vendors are in the market places and on street corners, and sometimes outside their homes. Sometimes vendors walk through the streets with pushcarts, buckets etc, or have modified bicycles. Sometimes they have homemade barbecues or assorted cooking pots.  
My daughter Remy was born in Iriga City in Camarines Sur (Bicol region), and moved to Australia with us when she was 9 years old. She spent 4 years in Australia, where she acquired an Australian accent and Australian ways. When we returned to live in Philippines full time as a family, Remy settled back into life here but with a different viewpoint on life than she would have had she not had her time in Australia.
Today we discussed Filipino street food. Balut, isaw, dinuguan, betamax, adidas, helmet, kwek kwek, bananacue (banana-Q) and more. Interesting and entertaining, with a fair injection of humour. We hope you enjoy, and we hope it helps you to understand the culture of the Philippines. For those in Australian Filipina relationships, you will find that the more you understand the country and its nuances then the better you will understand your Filipina sweetheart whom you will spend the rest of your life with. Enjoy the video below!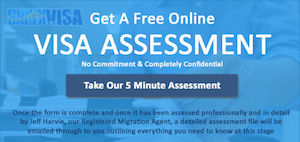 COVID CONCERNS? Australian visas ARE still being granted. We can assess you (a) for an Australian visa AND (b) for a travel ban exemption. CLICK HERE and find out!