Australian Tourist Visas were designed for short stays….not long stays! They were designed with typical visitors in mind. Those who would visit for a bit, then leave again. For those in the early stages of an Australian Filipina relationship, fantastic! Not as complicated or as expensive as a partner visa, with a fairly short processing time. Long stay tourist visas don't exist!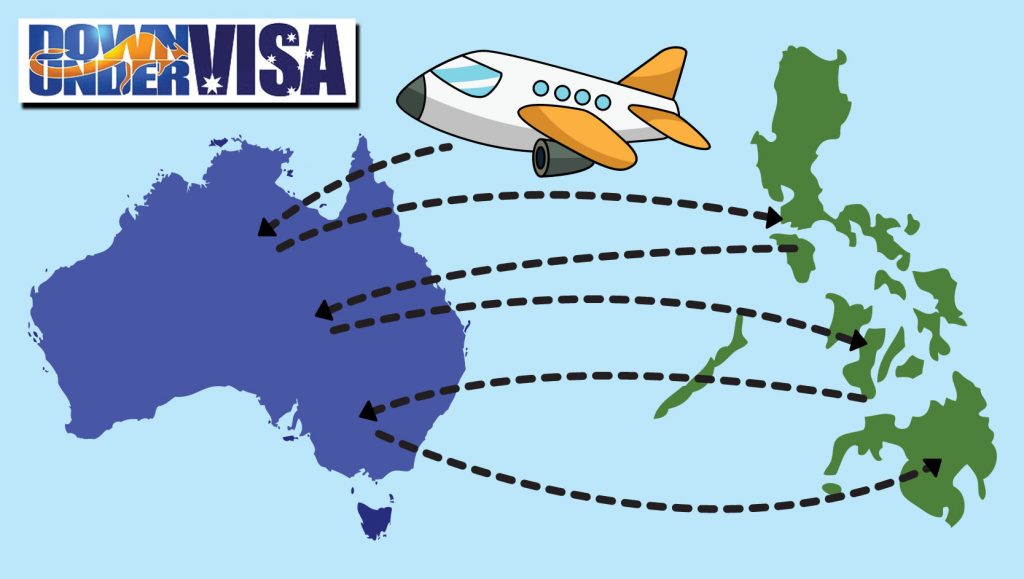 We're going to have a look at tourist visas from the perspective of Australian Filipina couples. Not the holidaymakers, visiting relatives, etc. This is for our client demographic, which is loving couples. 
What situations are Australian Tourist Visas suited?
New relationships, definitely. Not ready to commit? Truly just want to see what it's like waking up next to each other for a few months before tying the knot and making it permanent? Absolutely! Responsible and fitting to the circumstances.
One of you (or both of you) are still married? She needs an annulment and/or you need a divorce? So not ready and able to marry without breaking bigamy laws, but you miss each other like crazy and want to be together as much as you possibly can. The emptiness is getting to you, so you say "Jeff, can you help us?"
Which situations are less suited to Tourist Visas?
Yes, less suited!
There is a problem in that tourist visas to Australia, and I guess for many countries, are seen as the base-visa. The cheap 'n' simple one, which you can use to do lots of things especially if you don't have the money and/or are having cold feet about marriage and commitment. This is why we get people asking us for one-year tourist visas, and those who plan to get one visa after another so they can put off the expensive and serious one for a whole lot longer. 
I've explained this before, but never hurts to have a refresh. Tourist visas are for short-stays by visa applicants who wish to visit family and friends and to do general tourism things. Visiting their sister, or visiting a boyfriend, or seeing the Harbour Bridge and patting a few koalas. That's their purpose. Anything you do to try to stretch that out to suit a longer-term plan, it will fall on its proverbial! And they are getting tougher and tougher at clamping down on those applicants they consider to not be Genuine Temporary Entrants. 
Unsuitable Situations
De facto relationships. Many people read and misunderstand the de facto relationship requirements for a partner visa, and can't blame them for that. If you don't read through the Migration Regulations and drew the conclusion that you needed to be living together for 12 months (whereas in fact you need to be in a de facto relationship for 12 months, but not necessarily living together that whole time). It's not actually silly to think of getting a 1 year visa. The Department website certainly makes it look like a real possibility, so why not? Our many-years experience with Manila and with communication over the years with Manila Embassy tells us you will never get a 1 year tourist visa, especially to do this. 
Getting relatives to come and babysit your children. Normal thing to do in Philippines. You need to go to work, and your kids need care. So you find an unemployed relative and get them to help in exchange for board and pocket money and lifetime utang. Filipina new mums naturally want the same thing, so I get requests for bringing cousin Marites out for a year or so. No, won't happen! Can't bring unofficial childcare workers into Australia, unless you're Mr Dutton. 
Don't want to pay Partner Visa fees. One of our more common scenarios, and one which we're seeing more and more of. And one where I suspect the Department are seeing more and more of, which is why they're cracking down on just about everything to do with tourist visas. The Department want people following the "proper channels", and couples who want to be together should be applying for Partner Visas. Anyone trying to use a tourist visa so they can live together long-term or even in the shorter term when that's their intention, risks visa cancellation. 
Ex-pat couples! More unusual, but still happens. The couple who don't want to settle in Australia ever, and maybe already live in the Philippines permanently. This couple want a long-term repeatable tourist visa for visits once or twice a year for years ahead. This was what I had planned on writing about, but I got a bit off the track. No matter. I'm sure the first lot of information will be of help anyway.
Ex-pat Couples and Tourist Visas from Philippines
The scenario comes up when you have a couple who have settled together in Philippines. Sometimes he's retired, and this is where he's planning to stay for the rest of his life with his Filipina wife. In other cases the couple have a business here in Philippines, or he has a job with a multinational company and intends to remain here for the next 5 or so years at least. 
Now, this couple will want to maintain ties with Australia. That means trips back to see kids, grandkids, friends and relatives. And maybe some find they simply miss Aussie life and want to reacclimatise on a fairly regular basis. Life in Philippines, yet want to spend 10 – 20% of the year back in Australia doing Australian things and being immersed in Australian culture. These are the ones who ask us if they can find a better way of doing things, rather than to keep applying again and again for more tourist visas. 
I can understand that. Seems logical. Countries like the US have 10 year visas available. How about Australia? Not suitable for everyone and certainly open to abuse, I guess. But for a couple who have no intentions whatsoever of overstaying in Australia because they have a life here in Philippines, and whom will never consider a partner visa then why not? It's not like their circumstances will change drastically each year.
But much as I wish I could give some great news about this being an option, no it's not. No such visa exists. Multiple-entry visas exist, yes. If you had planned a couple of visits over a single year, then sure I would think we would have a reasonable chance. No promises, but if you have plans you can explain and document, then there's a good chance we can help. 
But next year and the year after and the year after that? It means coming back and starting again. They won't dig out your old applications for reference. Yes, they will note that you did the right thing and returned without breaking rules, but they will still do all the other standard checks and will want the same documents and evidence of you having a sound reason to visit and a strong incentive to leave at the end.
Toughness with Tourist Visas
I've been explaining in BLOG articles lately about the tightening up on tourist visas. Border Force are the "enforcers" at Australian airports. Serious and tough-looking characters in storm trooper uniforms. They question people openly. Sometimes they make threats that they can't carry out, eg recently they told a client that she could only stay a month on the visit despite it being a 3 month tourist visa. No, they don't have the power to reduce a visa stay, however they do have the power to cancel visas outright and they can put reports in that will be "black marks" against a visa-holders name. 
Had a client recently arrive 1 day late in Sydney and missed her flight. Traffic! Intentions were pure, yet traffic was against them. She leaves. She then tries to return and finds out her multiple entry tourist visa has been cancelled! This is why we warn people not to stretch out your stay to the last minute. Bad idea! Cancelling for being 1 day late? Once upon a time it wouldn't happen. Had a clients visa cancelled after 4 days, which I wrote an article about. Now they will do it on what was almost a technicality. 
Please take your visa conditions very seriously! And do not try to make tourist visas do what they were never meant to do. And a multiple-entry tourist visa valid for 12 months is NOT a 1 year visa! We can establish a de facto relationship for you without getting you into trouble, and that means relying on the guidance we can give you. We do know how it all works!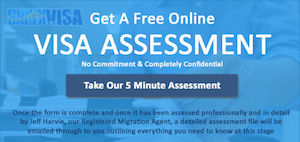 COVID CONCERNS? From 21 Feb 2022 the Australian border will be open. You just need a visa and to be double-vaxed! Click above and get a free assessment!