Tourist Visa Running Out in Australia?
A scenario facing many of Down Under Visa's clients lately, with many potentially stuck in Australia. Yes, stuck in Australia on a Subclass 600 Tourist Visa from Philippines, and can't travel back at the end of the stay. What do you do?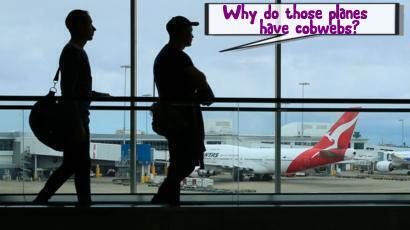 What happens if you overstay a Tourist Visa in Australia?
Nothing good! That's the first point! Don't ever let it happen, or you will find yourself unlawful in Australia. That's Immigration-Language for being an illegal alien, as the Americans call them. If you are unlawful, it means you have no legal right to be inside Australia. You can be locked up in a Detention Centre, and you will most certainly damage your future visa plans. 
And yes, we know you may have no choice. If there are travel bans in place and locked airports and no flights and you're stuck in Australia you can hardly travel. But that's not the point. You need a current visa to be inside Australia, and if you don't you will be in trouble.
So clearly doing nothing and letting the visa run out is NOT an option. What can you do?
Visa Extension or Onshore Tourist Visa?
First and foremost, there is no such thing as a "visa extension" in Australia. Yes, in Philippines you can extend your visa. In Australia you can't! When the visa runs out, it's finished. It no longer exists.
However, you can stay longer but it's done via a new visa application. A new visa, but this time it's applied-for inside Australia. An onshore tourist visa application. And yes, Down Under Visa can manage this application for you. 
Is this easy? Is it guaranteed? No, we can't guarantee any result at all because it's the Department that make the decisions. However I can say we have a great success rate with onshore tourist visas and have been managing these applications for many years. So you're in safe hands.
So we would apply for a further 3 month stay for the visa applicant, which I would like to think will give you sufficient time for this nonsense to be over. Yes, I know they're talking possibly longer but it sounds like Australia is finally cracking the whip and enforcing a lockdown. If everyone locked down, the Coronavirus spread will stop. Technically Covid19 could be wiped out in 2 weeks if everyone did the right thing! It's only the stubborn and cantankerous who are keeping this going! Try not to be one!
So if this is you and your situation? Please contact us at least 2 weeks before the current visa stay runs out and we will take care of you!
NB. They are not so common these days, but they do still exist in rare cases. Look at the visa grant and tell me immediately if it has "CONDITION 8503 – NO FURTHER STAY" on it!
Onshore Partner Visas?
If you can lodge a valid Onshore Partner Visa application, your wife or de facto spouse may remain in Australia. She will go automatically onto a Bridging Visa A and can remain in Australia throughout the processing time. She can apply for Medicare, and may work or study.  No more tourist visas to worry about, and definitely no need to leave the country!
Obviously you would only do this if you're married already or in a committed and established de facto relationship. I don't mean you should rush into a marriage you're not ready for! However many of you have been teetering on the verge of marriage for sometimes several years. You know who you are! Often a mixture of cold feet and trying to put off paying the big bucks to the Government for their outlandish fee. 
Well, maybe these extraordinary times are just the push you need! Maybe enough for you to realise that you really do want to remain together?
And yes, we've already had a few clients make this decision already and have already started their onshore Partner Visa applications. You know who YOU are too! And well done! Love wins out!
So please think about it? If you were intending to do this anyway, maybe you should take the plunge? Marital bliss awaits, as does a really secure position in Australia.
Yes, busy times for us. Stressful sometimes, and really looking forward to life getting back to normal. But still here and still working just as hard as ever. Still here to help you through all this, and determined not to let you down. But please be super-aware of deadlines and the realities of the need to remain lawful in Australia if you want to stay. Send me an email?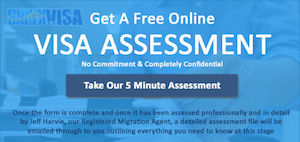 COVID CONCERNS? Australian visas ARE still being granted. We can assess you (a) for an Australian visa AND (b) for a travel ban exemption. CLICK HERE and find out!