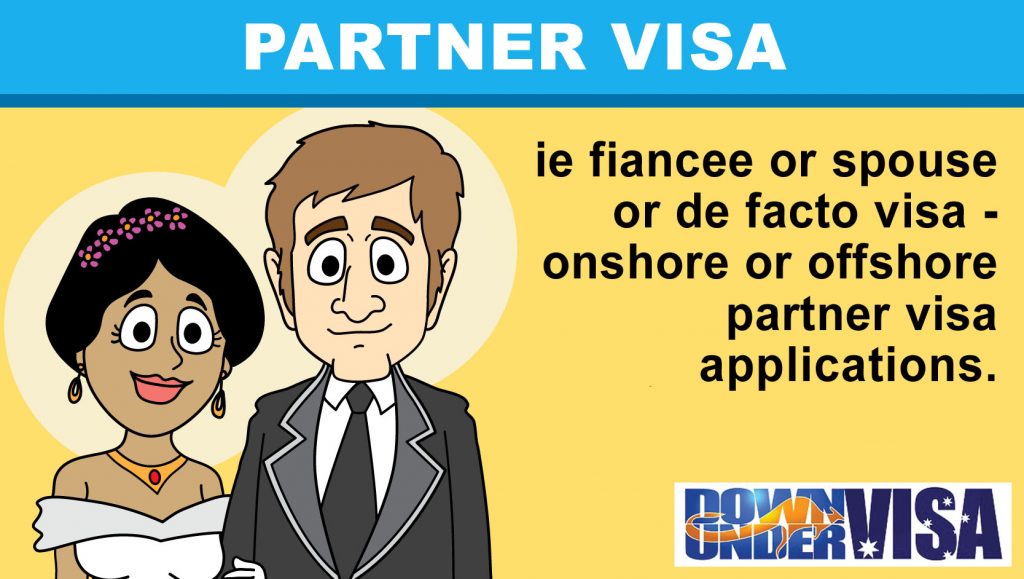 Once upon a time the Offshore Partner Visa was the logical way to go. Speedy processing and low-stress in not having any deadlines. We lodged when the visa applicant was ready, and 4 – 6 months later they had a Partner Visa grant.
Well, over the years this processing time got longer and longer, and now looking at over 12 months. Yes we still have clients who are OK with the wait, yet most choose an onshore option. Applying for the Onshore Partner Visa whilst the visa applicant is inside Australia on a Tourist Visa. 
Advantages of Onshore Partner Visas
The most obvious advantage is that you get to be together in Australia during the processing time. The visa applicant gets to remain in Australia on a Bridging Visa.
Process?
Partner Visa application is validly lodged in Australia
Tourist Visa runs out at the end of it's time period (usually 3 months)
Bridging Visa A (BVA) is automatically granted at the same time as the Tourist Visa ends
Partner Visa applicant (on BVA) gets to remain in Australia during the entire processing time
So, a pretty good deal! The visa applicant can work, study and apply for Medicare. And she can remain in Australia throughout the visa processing time, regardless of how long it takes. 
Only disadvantages right now during COVID-19 is that travel bans mean that not everyone can get into Australia right now on tourist visas. Yet seriously, even if you can't get into Australia for a little while, it most likely remains the fastest method to get your sweetheart into Australia! 
Tourist Visa Holders in Australia during COVID-19 (Coronavirus)
I'm sure that many of you who read this have their sweethearts from Philippines (or Thailand, China or Vietnam) inside Australia right now on Tourist Visas. Right? 
Many of you have used Down Under Visa to remain in Australia since the reduction in international flights leaving Australia. We did, and continue, to apply successfully for Onshore Tourist Visas so they can remain lawfully inside Australia. 
Our experience with Tourist Visas and Filipina (or Thai, Chinese or Vietnamese) sweethearts over the years has always been that MOST of you end up marrying and remaining together, which of course means applying for Partner Visas. And quite a few of you have used Down Under Visa to prepare and lodge your partner visa applications already this year. Many others will be lodged soon.
So who wants to stay together in Australia?
How many of you right now are getting very comfortable being together? Maybe you've been together in Australia for 6 months or more, and you're realising that this sure as heck beats the life of a single man! Waking up next to someone pretty and all the other civilising factors that now make up your life? Do you want to toss this all away?
If you would like your Filipina (or Thai, Chinese or Vietnamese) lady to remain with you permanently (either through marriage or through an established de facto relationship), then suggest you use our ONLINE ASSESSMENT FORM and let's see if we can make your charmed life together become permanent!
Is an Onshore Partner Visa Easy and Quick?
Australian visas in general are rarely easy, and Onshore Partner Visas are no exception to that rule. There is a lot of work, and to get this right takes time.
Need to assess your suitability and likelihood of a visa grant
Need to gather a lot of personal information on the visa applicant and visa sponsor, as well as their immediate families
Need documents from applicant and sponsor establishing ID
Need documents from applicant and sponsor establishing marital status
Need documents from applicant and sponsor establishing good character
Need to establish that the applicant is in good health
And need to prove the existence of a genuine and committed spousal relationship through extensive evidence of your relationship
And if you happen to be in a de facto relationship, we need to prove this as well with even more documents!
And need to do all of that before we even start filling out visa application forms. 
These documents come from Australia as well as from overseas. Trying to get official documents out of Philippines is very challenging to organise when the visa applicant is already inside Australia, even more so during COVID-19 quarantine times. 
And if you need to organise weddings at the same time? I'm sure you can well imagine that some people try to make a late-start and simply run out of time! 
Fortunately Down Under Visa have many years experience in managing Onshore Partner Visas, so you are in safe hands with us.
So should you start preparing an Onshore Partner Visa early or at the last minute?
I think you would agree that the answer is obvious. There's a lot of work to be done to prepare and lodge an Australian Onshore Partner Visa, and a great deal at stake (ie the future happiness and stability of you and your sweetheart)! 
We receive regular assessments from couples who think they intend marrying and applying for a partner visa totally unprepared, and I always advise them to start earlier rather than later if this is what they want. If you want to be together in Australia permanently with your sweetheart from Philippines (or Thailand, China or Vietnam), then get a free online visa assessment done and let the experts in Australian Partner Visas take care of you.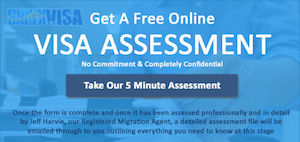 COVID CONCERNS? Australian visas ARE still being granted. We can assess you (a) for an Australian visa AND (b) for a travel ban exemption. CLICK HERE and find out!