Greetings to all Down Under Visa clients, old, current and pending!
A few quick updates today.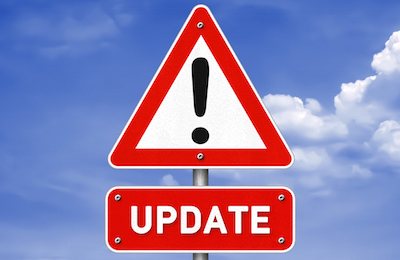 Holy Week 2021 – Public Holidays (affecting Down Under Visa)
Thursday (1st April), Friday and Saturday are Public Holidays in the Philippines!
So, the Down Under Visa office will be closed. Holy Week. No Down Under Visa office staff. 
How about Jeff? Well, Jeff doesn't take too many holidays. I'll be here to answer emails, but seriously if you want to know ADMIN questions then I can't answer them because I have no one I can ask. So if you can stick to the "Can I get a visa from you, Jeff?" questions I'd be most happy to answer.
Anyone with pending deadlines? We never miss deadlines! Never happened ever, and won't happen now. You are in safe hands, even during our busy time (note: LAST WEEK's POST).
So to those of you who are observing Holy Week (and to Australians who head out on the road and drive too fast!), I wish you a safe, peaceful and holy Easter!
Down Under Visa – Ask a Visa Question
We've started doing Visa Q&A with video'd answers. Sometimes its easier to understand an issue when you see my handsome face and hear my lovely voice explaining. If you have questions about Australian Visas from Philippines, then please click below and you will get a fairly fast response.
This applies to existing clients and to pending clients. Feel free.
Got questions? https://www.downundervisa.com.au/#questions    
NBI Clearances from Australia – Need help?
For years we didn't get involved in this. It means a physical trip into Manila and standing in line in a very crowded hellhole of an office. I certainly don't want to do it, and we can't spare a staff member for an entire day of commuting.
However it's since become more difficult. Harder for relatives to travel to Manila, and basically all of the banks in Australia are not issuing international bank drafts anymore. And the NBI still expect cash on the spot! No online ordering or payments. And it's a multi-step process too, making it one of the more annoying police clearances to organise from outside Philippines.
Well, we now DO have a staff member who can do this. And we will give you clear guidance as to what you need so there isn't a serious off stuffups along the way. 
So please CLICK HERE for further information on NBI Clearance organising! We're happy to help.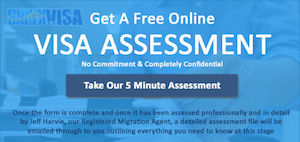 COVID CONCERNS? From 21 Feb 2022 the Australian border will be open. You just need a visa and to be double-vaxed! Click above and get a free assessment!