Registered Migration Agents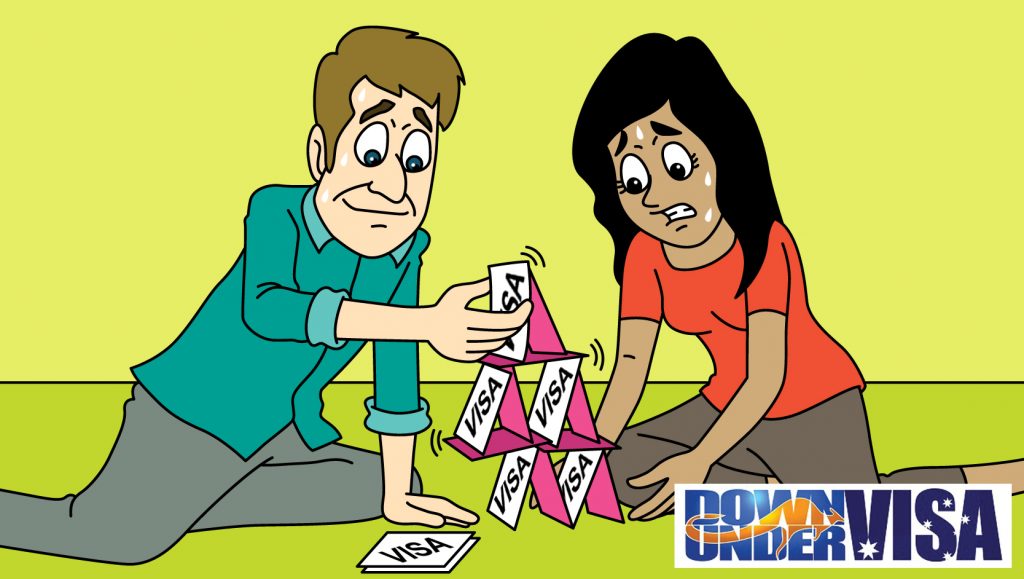 Australia has a great system (Registered Migration Agents) in place to ensure that only qualified people give advice on immigration matters. That means visas to Australia and Citizenship applications. It also means you don't have to fumble through on your own and possibly make some horrible mistakes.
This system involves:
Tertiary (University) qualifications for Registered Migration Agents, ie post-graduate studies in Australian Migration Law
Adherence to a Code of Conduct for Migration Agents
Assurance that the Migration Agent isn't an undischarged bankrupt
Assurance that the Migration Agent doesn't have a criminal record
Assurance that the Migration Agent has an up-to-date professional library of law and is always updated with the current laws
Assurance that the Migration Agent does annual Continued Professional Studies
Supervision and investigation of complaints by the Migration Agents Registration Authority
What it means is that you are dealing with a professional who knows his stuff. It means you don't have to worry about being scammed by a fly-by-nighter or an opportunist who's willing to "experiment" on you and your future happiness.
And most importantly it means you deal with someone who understands your situation and can tell you honestly and exactly what can be done for you. 
And know what? They can and WILL also tell you when your expectations are wrong! And this is my main message to you today.
My Migration Agent told me I'm wrong. What do I do?
This happens! It happens more than you could ever imagine!
Let me give you some examples when a client does an assessment (ie one of our free visa assessment forms, which is the starting point!): 
Client says "She is still married, but I'll marry her because the man ran off 5 years ago and they don't know where he is…."
Client says "We're in a de facto relationship. We spent a week in a hotel, and another week in a resort on another trip. I send her money through Western Union, and we use WhatsApp all the time."
Client says "We haven't met in person and we can't meet because of COVID, but we want a partner visa"
Client says "I don't think it's right that they can force us to marry. We will marry when WE decide to!"
Client says "She wants to bring her 36 year old daughter with her on the partner visa"
Client says "She wants to bring her mother so she can take care of our kids"
These examples? All wrong! Cannot work! Sorry if these sound like something you may have said in a visa assessment or an email to me. Not laughing at anyone. Why would you know otherwise? It's not your area of expertise, is it? Well, fortunately it IS ours!
Australian Migration Law – Not especially flexible
See above! The understatement of the year!
Each Australian visa has an entry in a law book. The Migration Regulations (1994). An Act of Commonwealth Law. Each visa has a Class and a Subclass, and a whole string of Regulations that  say: 
What will allow them to grant you a visa, and
What will force them to refuse you a visa
Tick the boxes? Get a visa. Don't tick the boxes? No visa. All designed to ensure a level of universal fairness to all applicants, and to remove the possibility of individual bias on the behalf of the Case Officer.
Examples of the above:
Clients worry if an age-gap between the couple will prevent them from getting a visa. Well? There is nothing written in law that says "Must be less than 10 years age-gap". It's not addresses at all. Therefore they cannot refuse a visa based on a 97 year old marrying a 19 year old! (Please, don't send me a 97 year old with a 19 year old bride! Please!)
Client says "Can't meet because of COVID". I know. I understand. I sympathise. But unless the men in Canberra change the law, you cannot apply for a partner visa. It's written into the law! It was written in many years ago in response to visas being granted for arranged marriages when the couple hadn't even met.
And we get requests to bring nephews and nieces to Australia regularly. Had one recently where I could well and truly understand why on compassionate grounds the couple wanted to bring a niece to Australia as she was facing certain neglect. Of course I understand! I have a house full of kids here in the Philippines that we raise in a loving and responsible manner…..more so than they previously experienced. Of course I understand it. But basically there is nothing in the law to allow someone to bring a child to Australia which is not their own child by birth or by adoption. No Niece or Nephew Visa. And adoption in Philippines is the scariest can-of-worms which will take you years.
NOTE: Some Regulations have provisions for waivers, especially when exceptional circumstances occur which are compelling and compassionate. Some Regulations have none whatsoever! Some Regulations allow the Minister to personally override the Regulation. Others? Can't be done! eg even the Minister can't grant a partner visa to a couple who have not met yet.
Will you accept guidance and occasional bad news?
I really hope you will. It gets frustrating for us when someone comes to Down Under Visa all hopeful and with the very best of intentions, but their plan is all wrong! 
You made a decision and you've come to me….often with a misunderstanding of how Registered Migration Agents work……and said "This is what I want!" And I turn around and tell you that it simply won't work. 
You don't like it! Obviously! Well, I don't like it either. Instant spanner-in-the-works. Some people are stuck in such a bind that nothing short of a miracle will allow them to be together. Others, they have years of legal struggle ahead of them and logistical issues that will involve a lot of traveling back and forth. I feel very sorry for a lot of people! 
But you know what would make me even sorrier? Teling someone "Yes it can be done!" when in fact it can't. Setting a client up for failure? No, sorry. No "yes men" here!
So, no miracles! No backdoor schemes! What CAN Down Under Visa do for you?
We as Migration Agents can do amazing things…..all within the law and within the realms of possibility! 
The name is Jeff Harvie, Registered Migration Agent! Not Mary Poppins! No magic bags and no chimney sweeps to call on! No, I could be named Mr Blunt. I tell you how it is, even if it's not a pretty story.
But what types of things can we do?
Separated Filipina Ladies
Ladies who are still legally married, but separated. There is no "no fault" divorce here. No divorce at all. Only annulments, which are complex and take time and money. 12 months is a speedy annulment. 2 years or more, this is far more common.
So we do steer ladies to getting started on annulments, and many a client sees this through and eventually they apply for a partner visa, marry, and live happily ever after. 
In other cases? Annulments are taking too long, or the couple simply doesn't want to wait. If we can establish that you have a genuine de facto relationship, then we will do so. If you need guidance and "fine tuning", we can do this too. We have a lot of experience in this area.
Couples stuck apart during COVID
This is the weight that many couples are carrying around their necks right now, as do we. 
Can't meet in person
Now, there are couples who want to meet and take their relationship further. Can we get visas for them? No we can't, sorry. But we won't lie to you about it. We will tell you that you need to wait, and THAT is the kindest thing we could do under these circumstances.
Can't marry
How about the couples who have met and are committed, but can't travel to marry? Well, we discovered the existence of legal online weddings and have guided many a client in that direction. Many clients who found themselves in this difficult position are now happily married.
Can't travel
There is a travel ban in place at the moment as we all know. However there are exemptions available to:
Spouses
Children of Australian Citizens and Permanent Residents
Legal guardians of the above children
No, not available to everyone. Not to girlfriends. Not to fiancees. Not to parents or relatives who want a holiday. And we will tell you directly if there is no chance.
However if you are in a spousal relationship, we can and will help you! If you have kids in Philippines, we can help you. If your lady in Philippines is the mother of your child and is the child's legal guardian, we can help you.
Custody Issues for Single Mothers
We understand how the local laws work in the Philippines in regard to custody of children for single mothers, and can and do explain your case to the Department for you.
Health and Character Issues
Medical issues can lead to visa refusals. Character issues (ie criminal records) for both applicants and sponsors can lead to visa refusals. If you get stuck with any of these issues, we can prepare waiver applications as well as full appeals to the Administrative Affairs Tribunal if things go badly. 
Visa applications (and travel ban exemptions) in general
Visa applications…..even straight-forward applications where you tick all the boxes in your assessment….they are anything but simple and easy. There's an art and a science to putting together the right information in the right way that makes a Departmental Case Officer believe and accept that you do meet the Regulations for your visa Subclass. For couples, that includes showing them that your relationship is committed and genuine.
We've helped literally thousands of couples over the years. Yes, sometimes the road has been hard for all concerned, however we see our clients through to the end. We see the light at the end of the tunnel, and we steer them toward that light. At the end? They're usually amazed that it happened? Us? Not at all! We knew all along!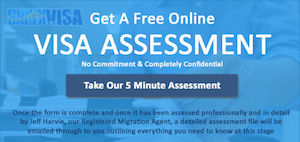 COVID CONCERNS? Australian visas ARE still being granted. We can assess you (a) for an Australian visa AND (b) for a travel ban exemption. CLICK HERE and find out!