Australian Visas during COVID – Easy or not?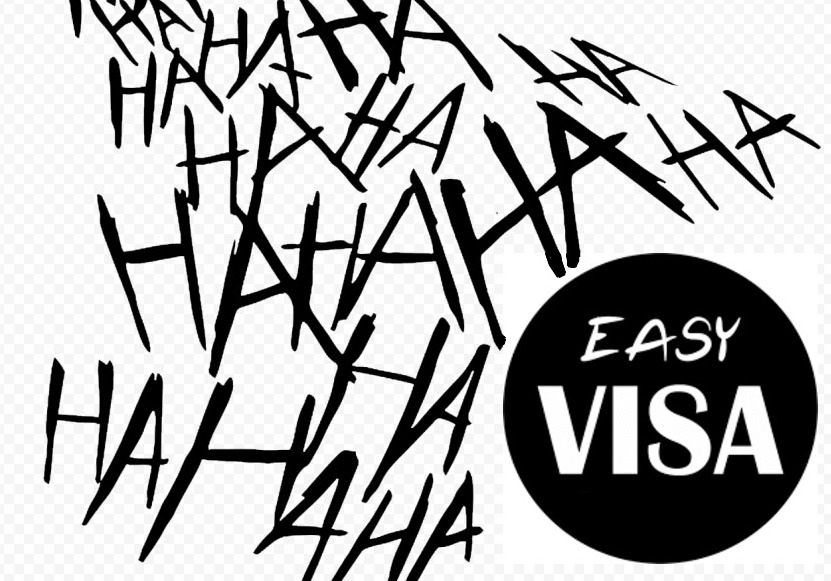 I look back with fond nostalgia on the days before COVID. It's a bit like looking back on your youth when you had a young body with no aches or stiffness and everything was so easy. Well, comparatively that was like organising Australian visas from the Philippines was back then. Yes, we put in the hard work, but there were less hurdles to jump and everything flowed so much easier. 
And my issue is that a lot of people….surprisingly…..don't seem to realise that things are not the same now since COVID and travel bans.
The myth of the easy Australian visa during COVID times
I was banned from a Facebook group recently by someone who thought I was posting deceptive information, and managed to convince one of the administrators of this. 
Why?
Because back in "his day" (ie pre COVID) he slapped together a tourist visa application for his lady and she came straight to Australia. It was easy and took no time! Why was I saying that it was hard and people needed professional help? I must be some sort of opportunist spreading fear and false information!
I'm not one of those people who gets what the Germans call schadenfreude (shameful joy!) at the thought of saying "I told you so!" to someone who doesn't listen to me and falls on their proverbial bottom as a result. I really am not like that! I know that all that everyone who approaches Down Under Visa wants is to bring someone they love closer to them, and they come across Jeff Harvie who sometimes tells them this will be a long and hard journey! Who wants to hear that??
So yes I get it. However I tell the truth, and the truth remains. You CAN'T get an easy tourist visa to Australia during COVID border closures! You can't get an easy partner visa to Australia "ASAP", as people often request. You can't!
What you CAN do in most cases is bring your sweetheart from Philippines to Australia by a method that WILL work, but will probably take time and hard work! But it will NOT waste your time and money!
Is it "all about the money" for Down Under Visa?
Yes, of course we make money! I'm a fan of money. It helps pay expenses! I wouldn't do this for free. However we would not be here very long if we went around agreeing with everyone who had an idea that didn't work. We cannot lodge vexatious (knowingly unworkable) applications or we would have some questions to answer next time we wanted to re-register with MARA as we do every year. 
We DO say NO sometimes, and this often results in loss of potential business when people don't want to believe what we say. No one likes hearing that their easy plan isn't going to work, and that they have a long road ahead. If it were me, wouldn't be too pleased either!
Had someone the other day didn't like the free assessment I gave him!
Why?
Well…….
She was still married and hadn't organised an annulment
He wanted her to come to Australia on a tourist visa quickly, and they would sort out a partner visa after that so she could stay permanently
He had heard from those who had done this years ago (obviously pre-COVID) that it was easy
He also was on speaking terms with his local MP, whom he believed could make this all happen
And he said that he knew I was just trying to make money and was OK with that, but would stick to his easier method!
Yeah, enquirers come and go and I'm OK with that. I was just dumbfounded at HOW I was "just trying to make money" by telling someone I could NOT help them!
I assume most of you know the following, but if not I'll tell you anyway:
Can't get a partner visa unless either (a) married or (b) in a long-term (12 months +) de facto relationship at the time of application.
Annulments are the legal way of ending a marriage in the Philippines, and these are hard work and take 1 – 2 years. Can't marry when already married!
Tourist visas for non-spouses do NOT happen these days, as only spouses qualify for Travel Ban Exemptions
And it's NOT the best idea to try to start a partner visa inside Australia (even IF married already!) on a tourist visa, as (a) it takes time to prepare it properly and (b) you will need documents from the Philippines which are not always easy to organise from inside Australia!
My advice in this case?
Get an annulment!
Marry!
Then we would be happy to help them after that, knowing that this could be years away!

 
NOT a way for Down Under Visa to make quick bucks, I can tell you! But something truthful that I can live with!
What's my point here?
YES I'm having a sound-off! I unashamedly wear my heart on my sleeve as many Down Under Visa clients have worked out. I don't like it when people refuse sound advice and head into the direction of a proverbial cliff to walk off. I don't like it when people take out their frustrations at the visa processing system and the world-in-general on us. But I'm a good bloke by nature, and I still keep helping. 
I also want to point out solidly that these are TOUGH TIMES! Getting visas is hard. Getting from country to country is hard! Some clients and enquirers have ladies and men they've fallen in love with thanks to the ease of internet communication, and they can't meet in person! Some HAVE met, but have been apart for 18 months or more! There are married couples living in different countries and hating every moment of life slipping away. 
Wow! I'm sounding depressing! Sorry about that!
But that is reality, and the question is: What are you going to do about it??
I hope that you can see that professional help from someone who lives and breaths Australian Visas from Australian Filipina couples every day is probably a good place to start!
I hope that you can also see that someone who is trying hard to find solutions to the world's challenges right now because he refuses to accept that couples should be kept apart….well, yeah….this is someone worth listening to and working with! And go look at the grant ticker on the Down Under Visa website to see the visas granted this month! And go to the Facebook group Philippines to Australia to see the happy couples sharing their good news regularly!
Travel Bans Exist! Travel Ban Exemptions are available to spouses and children of Aussies
You won't bring your girlfriend or your fiancee to Australia these days! If she is your wife? We most likely can! It will still be hard work. Waving a marriage certificate or a registered relationship certificate is not enough! Accept that, and work with us!
De Facto Relationships are not easy to establish
Saying that you FEEL defacto-ish, or that you've spent a long time chatting every day and you send her some money from time to time…..this doesn't cut it! You need solid evidence of setting up a home together and leading a shared-life!
Online weddings are legally valid in Australia
We discovered back in January that the Utah Government in Provo Utah had legalised online weddings, and that these were available to:
Non-US Citizens (eg Aussies and Filipinas)
Non-US residents
Same-sex couples
Couples who had not met in person yet
These meet the requirements of Section 88C and 88D of the Marriage Act 1961. The Australian Attorney General advised us that these are legal. And we have visas-granted, travel ban exemptions-granted and visa holders inside Australia right now who married online through Utah!
Online weddings mean that couples stuck apart during COVID can become spouses!
You can become spouses and you can move ahead!
It is possible to marry online when you haven't met in person yet
I would NEVER push someone into doing something they weren't ready to do, of course. But if you are ready to commit and you know it, then you may marry online! See above.
It is possible for a couple who have not met in person and have married online to get an Australian visa
Talk to us about that if this is something you're interested in. Please CLICK HERE and tell me your story if you want more information about this possibility!
Want to know your chances of getting a visa right now during COVID?
Maybe good? Maybe not so good. Maybe simple, but unlikely! 
Spend five minutes and get a free and HONEST assessment of your situation! If we can help you, we will. On the positive site, we CAN help most people. And if you don't like what you hear, then you get the freedom to walk away. But I hope most of you who do this have the sense to know that "ASAP" and "easy" are generally not useful words right now!
See the link below……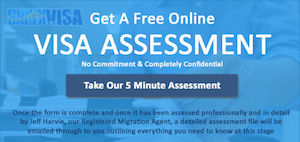 COVID CONCERNS? Australian visas ARE still being granted. We can assess you (a) for an Australian visa AND (b) for a travel ban exemption. CLICK HERE and find out!