Travel Ban Exemption for Subclass 300 Holders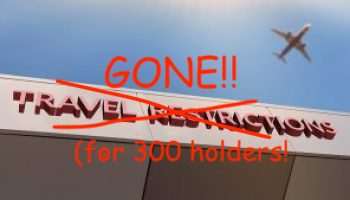 I think most of you realise that Prospective Marriage Visa holders (ie PMV, Fiancee Visa, Subclass 300) can now get a Travel Ban Exemption to enter Australia. New as of the 18th of August 2021. 
BLOG post: https://www.downundervisa.com.au/2021/08/down-under-visa-news-august-2021-online-weddings-and-offshore-partner-visas/
Very entertaining video: https://youtu.be/ivjOyt0OgyQ 
NOT automatic. For whatever reason the Department (in their wisdom!) want applications to be lodged for Subclass 300 PMV holders…..who applied for the visa at LEAST 12 months before now…..to obtain Travel Ban Exemptions so they may enter Australia during COVID-19 Australian travel bans.
We've been applying for them, and had a few granted already (congratulations to those who are Australia-bound!).
A few areas of confusion about the PMV Travel Ban Exemption
With anything new, there's always some confusion and misunderstanding. I want to clear a few things up so that everyone this concerns can move forward.
Are Travel Ban Exemptions automatic?
Yes I know I explained this above, but just to make it clear:
We must APPLY for a Travel Ban Exemption for those who have Prospective Marriage Visa grants. Don't just arrive at the airport and expect to get on a flight, or expect to be very disappointed. Must apply for the Exemption. Down Under Visa can help you with this.
Should I book a flight now before getting the Exemption?
Our standard rule when it comes to all-things-visas is definitely not! We expect these applications to be fairly quick, but we definitely don't need to have someone asking us "Where's my exemption? Her flight is tomorrow!!"
So always wait!
Do Travel Ban Exemptions include any children included in the visa grant?
Yes most definitely! One exemption per visa grant.
What if I applied for my PMV AFTER 18 August 2020?
The requirement is that we can only apply 12 months after you applied for your Prospective Marriage Visa. If it's not 12 months yet? We simply wait until it is, then we can help you. No big deal!
The big one! Does the Travel Ban Exemption expire after two months?
THE most frequently asked question on the topic lately!
Why? Because the Department (in their wisdom!) have been saying "Book it two weeks before the flight and not more than two months before". Why? No idea!
They have NEVER put time-limits or expiry dates on Travel Ban Exemptions. And these grants are no different.
See below!
Yes, one Travel Ban Exemption granted today for a Prospective Marriage Visa holder. Name removed, obviously. But this is the email. Nice green stripe, followed by the good news!
NOTE!
1. No expiry date!
2. Single entry! ie do not think you can leave Australia and come back again!
3. Don't need to show them a piece of paper, although I'd suggest doing so at Manila Airport just in case a guard needs convincing. The Travel Ban Exemption is electronically recorded.
4. Note the details about:
COVID tests before flight
Australia Travel Declaration
Quarantine requirements
Please let us know if you want us to manage the Travel Ban Exemption application for you. EMAIL US! We're doing them at a moderate cost.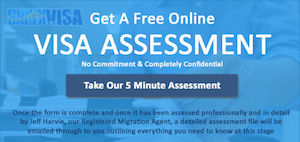 COVID CONCERNS? From 21 Feb 2022 the Australian border will be open. You just need a visa and to be double-vaxed! Click above and get a free assessment!