Australian Border Restrictions Set To Ease This Week
Another wonderful sign that life is returning to normal after the miseries of living through COVID-19 Coronavirus.
I often think back about those days, which were't so long ago. I think about how we needed quarantine passes, and how the malls were closed, and we had checkpoints on the road with armed soldiers. Kids couldn't go anywhere. At some stages we couldn't even take a walk. Yet we survived, and in some ways it seems like a bad dream.
Well, the low incidence of COVID infection has made Australia re-assess the risk, and this was the news yesterday.  
Article link below…..
https://www.news.com.au/travel/travel-updates/health-safety/big-changes-to-australias-border-as-government-scraps-requirement/news-story/0d0bc47a8dfd518f662266a41c681d04#l5587b6wy5xhhiy0i9l
Do we still need vaccination certificates to enter Australia?
From this Wednesday 6 July 2022, no. No more need to prove vaccinations, and no more Digital Passenger Declaration's.
Happy travels!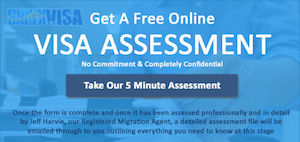 COVID CONCERNS? From 21 Feb 2022 the Australian border will be open. You just need a visa and to be double-vaxed! Click above and get a free assessment!