The Down Under Visa Process
The Down Under Visa Process
---
What do we do, and what do you have to do?
First and foremost we're professional migration agents providing Australian migration services. We're good at what we do. So stand back and let us take care of the process. You don't have to research anything, nor do you have to fill out government forms. And you definitely don't need to keep your questions and concerns to yourselves. Ask! That's what we're here for.
Australian Migration Services
---
Step 1 – The Assessment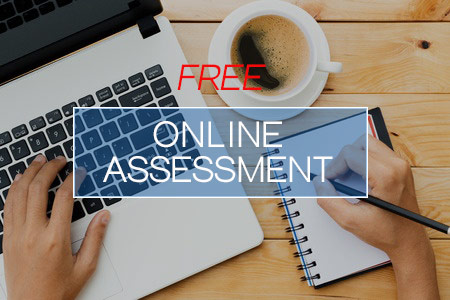 We have you complete a free online assessment, with our form on our website. Complete the details, and Jeff Harvie will get back to you with a comprehensive assessment of your best visa options along with full costing.
---

Step 2 – The Assessment Letter
You receive the detailed assessment letter promptly by email. Recommended visa options. Timelines. Costs. The lot! If you're happy to proceed, just click the "I'm Ready" button down the bottom of the letter, and we can begin the application process. Still have questions? Feel free to ask.
---

Step 3 – The HUB
We sign you up to our unique and proprietary client portal, called the Migration Hub. Access to your own information, 24 hours a day, 7 days a week. No lugging around folders or shuffling papers. It's all there for you and you don't need to wait for replies. We need to get some forms signed. Banking details are there for easy payment. We have you up and started in no time.
---

Step 4 – Information Gathering
We get you both to complete our e-Assess Online Questionnaires (or just one Questionnaire for tourist visas), so we know everything that matters about you. And from that, we prepare a list of documents and evidence of your relationship which we need for your application which makes up your To-Do List.
---

Step 5 – Documentation and Support
We provide all the backup documentation and online support you need. So basically, at this point you're doing your homework with us there as tutors. Support is there 24 hours a day, 7 days a week via your smart-phone, tablet or computer.
---

Step 6 – Prepare the Documentation
We get the documents and evidence from you. You can send in one go, or several goes. We'll check it all thoroughly and see if it's ready for lodging. If not enough, or if something's wrong, we'll tell you so it can be corrected. No guesswork.
---

Step 7 – Lodge the Application
Once we have everything, we'll complete your application forms, and we'll put the application together so it's ready to submit. We submit the application electronically to the Department via the online IMMI Account. We liaise with the Department from this point on.
---

Step 8 – Visa Granted
Once you've followed our directions and the Department is as happy with your application as we are – SUCCESS! Your visa is granted, and you are on your way to Australia.
---
Get Started on Step 1 Here
Navigation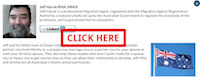 Search Our Site
Happy Couples
Google Reviews
Facebook Reviews
Subscribe to our BLOG
MARA Registration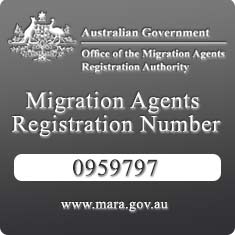 Should you use a Registered Migration Agent or not? CLICK HERE
Share and Enjoy !