Australia Visa Q & A's
---
Do you have questions about those visas that Down Under Visa can help you with?
Then why not join our Facebook Group, Down Under Visa – Visa Q & A!

You can ask your questions on the page, either by typing of by leaving a video message, and Registered Migration Agent Jeff Harvie will answer your questions for you.
---
Ask About
Partner visas (aka spouse visas and/or de facto visas)?
Prospective Marriage visas (aka fiancée visas)?
NZ Citizen Family Relationship visas?
Visitor visas (aka tourist visas or holiday visas)?
Child visas?
Citizenship By Descent applications?
All free, too! No obligations, other than actually joining the Facebook group above.
If you are wanting a visa for your wife/husband, partner, fiance/fiancée, girlfriend or child from the Philippines to Australia, then this is for you!
If you want:
How-To/Do-It-Yourself advice
Advice about work visas or student visas
Advice on Australian visas from countries OTHER than the Philippines*
(*exceptions for Filipinos residing and/or working in other countries, eg OFW's)
Advice on relationships or anything off-topic
Then no, it's not for you.
So please click on the link, and please join this very special and privileged group, and let's see how your questions will help not only you, but others who will be wondering the same thing.
---
Latest Q&A
Navigation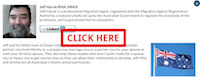 Search Our Site
Happy Couples
Google Reviews
Facebook Reviews
Subscribe to our BLOG
MARA Registration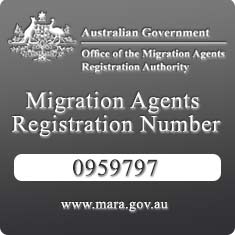 Should you use a Registered Migration Agent or not? CLICK HERE
Share and Enjoy !