De facto relationships and partner visas
You feel you are in a de facto relationship (aka defacto relationship), or you want to be in a de facto relationship, and you want to bring your Filipina lady to Australia and live together permanently. Is this a mere formality, or is it complicated? We clear this up for you.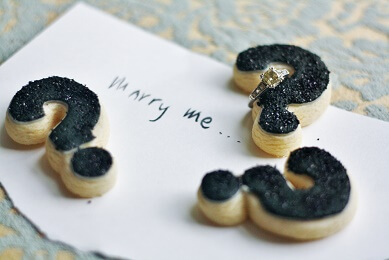 You can apply for a partner visa based on one of two scenarios:
---
Marriage
For an onshore partner visa (ie. a partner visa applied-for inside Australia) you need to be legally married when we lodge the application.
For an offshore partner visa (ie. a partner visa applied-for inside Philippines) you can be either legally married now, or will marry before the application is finalized (ie. not too long afterwards!)
---
De facto relationship
We may also apply for an Australian partner visa (either onshore or offshore) if you are NOW in an EXISTING de facto relationship for *12 months or more.
That means EXISTING. It does NOT mean you can get a partner visa and then start living together as a de facto couple. Sorry. There are no partner visa options for this, and you need to accept this.
And you need to also accept that you can't expect DIBP to give you a 1 year tourist visa either, so you can build up the required 12 months for the relationship to be seen as long enough. Tourist visas are not designed for living-together purposes, and they will refuse such applications.
*Note: This may be reduced under some circumstances, where you have a Registered Relationship. Right now these are available only in certain states, and each state has its own requirements. And note you cannot get a registered relationship if still legally married. Read more: Registered Relationships
---
What is a de facto relationship
A de facto relationship is like a marriage minus the marriage certificate. You live together and share your life together as if you were a married couple. That means a shared life, where you think and act us "us" rather than "me".
In other words it's more than just sharing a roof and sharing a bed. It means a full commitment, and not just trying each other on for size to see if you wish to take things further. The commitment needs to have already happened, and it needs to be with the intention of remaining together forever.
---
De Facto Relationships – FAQ
Question: What if you've been apart during the 12 months?
The rules say that you "….live together, or not apart on a permanent basis". If you are unavoidably apart, then normally OK. The important issue is that you STARTED by living together and "setting up house" together. And if you must be apart because of work or a lack of a visa, then you remain committed and continue to think and act as "us".

Question: What if I can't stay in Philippines?
You don't have to. It's perfectly acceptable for your partner to apply for a tourist visa to come and stay with you if it's for legitimate and genuine reasons. Genuine reasons include visiting you to enhance your relationship.
Question: Does that mean she can stay with me for 12 months?
Tourist visas are for visiting. They are NOT substitutes for partner visas, and if you apply for a 12 month partner visa so you can live together, it will be refused. Please read: Can I get a one year tourist visa?

Question: When would a de facto relationship start?
It would start when you commenced living together properly. Not when you were at a resort, or when you had a shopping trip in Singapore. It commenced when your joint household was established. NOTE: It never starts the same day you meet!

Question: What if you're still legally married?
Not a problem, as long as that previous relationship is well and truly over beyond any reasonable doubt.
Question: How do we know if we are in a de facto relationship?
Contact Down Under Visa, and we will assess your situation.

Question: We haven't lived together, but we are committed and feel we have a de facto relationship
Don't even bother. They look at facts and evidence, and if you've never set-up-house together then you are wasting your time.
Question: Don't they just need to see that you've been living together? Isn't that enough?

It's about living a shared life. You can live together for 12 months, and be mere flatmates. Even if you share a bed, if you don't share your life then you're not in a de facto relationship. Living together is a big part of it, but it's not the only thing.
Question: Can I include my kids?
Yes, if they are dependent children. And yes, if you have either (a) legal custody or (b) written permission from the biological father.
---
What if I want to start a de facto relationship?
This is a common scenario. The couple can't get married because of an existing marriage and/or a lengthy annulment procedure. Annulments can take 12 months or more, and depend on many factors. There is no no-fault divorce in the Philippines. Sometimes this can drag out for years. Is there another way of doing this?
Yes, there is. You CAN commence a de facto relationship by establishing a home together and commencing living a shared-life together. And when you have 12 month history, we may apply for a partner visa based on that relationship.
Down Under Visa manage a lot of partner visa applications from Philippines to Australia, and that includes a lot of de facto relationships too. So we do know all about them, and we can help you in ensuring that you do in fact have a genuine de facto relationship that would be acceptable by the Department.
We have de facto relationship planning modules that you can work through to ensure the right changes take place. And when we're getting closer to the 12 month time, we can start preparing the actual partner visa application itself. Please read: De Facto Planner
---
Yes, this looks like what I need. What do I do now?
Go to https://www.downundervisa.com.au/visa-assessment/ and complete our free visa assessment form online.
And make sure you select "de facto relationship" as relationship options for both you AND your partner, and complete the de facto relationship assessment questions at the bottom. Then wait for Jeff Harvie to get back to you.