Office Appointment Questions
Like to schedule an office appointment with Jeff Harvie RMA?
Like what you see, but would appreciate a brief discussion? Sure, no problems. Please note that it is NOT a necessary part of the process to start with an interview in our office. We're more high-tech than that, and have a personal Client Portal where we manage the visa application preparation process 24/7 in comfort and convenience.
However if you feel you could benefit from meeting up, especially to get things started, yes we can do that. And this starts with scheduling an office appointment.
NB. We need to earn a living, so the following will end in a very short discussion:
Requests for lists of "requirements" from those who are not yet signed-up clients
Trying to find out how to submit your own application (and yes, we know when you're doing that)
And wanting to argue with me when I said we can't help
Navigation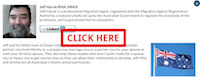 Search Our Site
Happy Couples
Google Reviews
Facebook Reviews
Subscribe to our BLOG
MARA Registration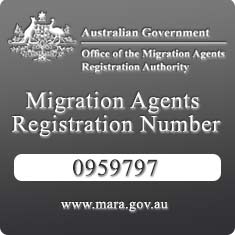 Should you use a Registered Migration Agent or not? CLICK HERE