Leave a Testimonial or Review
Leave a Testimonial and/or Review
---
Could we please ask you to spare a few minutes and give Down Under Visa a quick review by any one (or all) of the following methods?
Video testimonial
Google review (really easy for anyone with a gmail or G+ account)
Facebook review (also really easy for anyone with Facebook)
Thank you so much! This makes it easier for that person who was just like you before you started. Your five minutes makes it easier for them to make a positive decision that will help them as we helped you.
---
Record a Testimonial Video
Tips for a Good Video
Don't be Shy! Speak clearly at a normal conversational volume
Open your blinds and turn on the lights – video always comes out darker – especially once it's on the web.
Don't Worry! We will edit it to look as nice as possible. PLUS, you get a chance to review it before you submit it to us anyway.
If you're using a phone – shoot the video in landscape mode.
Be Yourself!
*Note: After recording it can take some time to upload the video. Be Patient!
---
Leave a Review on Google+
If you have a Gmail and/or a Google Account please leave a review on our Google Page.
Navigation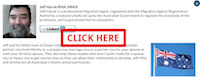 Search Our Site
Happy Couples
Google Reviews
Facebook Reviews
Subscribe to our BLOG
MARA Registration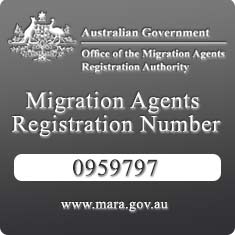 Should you use a Registered Migration Agent or not? CLICK HERE