What Do Migration Agents Do?
---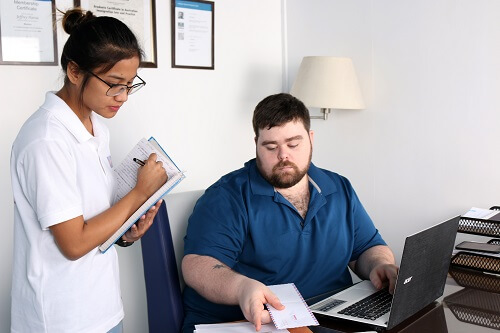 Australian Registered Migration Agents are experts in Australian Migration Law, and professionally manage Australian visa applications. Highly educated in, and up to date in, Australian Migration Law and Departmental policies which are used to interpret the legislation (which the Department makes its decisions based on). We're governed by the Migration Agents Registration Authority (MARA), & bound by a Code of Conduct. We're required to maintain a professional library of legislation and policy which must be kept up-to-date, and we're required to complete continual professional development (CPD) studies every year to keep abreast of the constantly changing rules and politics. And we need to pass stringent security and character checks. It's also illegal for non-registered agents to give immigration advice in Australia.
---
How Migration Agents help clients:
Assess your initial suitability for a visa
Choose the most suitable visa class/subclass for you
Advise you on costs and fees, as well as estimated visa processing times
Plan a strategy for a successful Australian visa application
Provide checklists of your visa requirements (documents and relationship evidence)
Check all received documents for accuracy and suitability
Certify documents (when required)
Prepare and submit the completed application professionally
Keep you informed of progress as we're updated by the Embassy
Liaise with the Department of Home Affairs (formerly Department of Immigration & Border Protection) on your behalf when required
Arrange for merits review at Tribunals when required (when problems exist)
Rather try to apply by yourself to save a bit of money? Please check the facts!
---
WHAT DOES DOWN UNDER VISA DO DIFFERENTLY?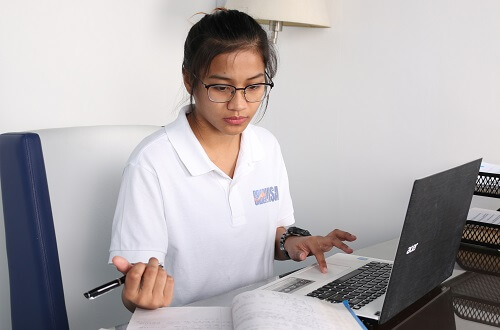 Basically? All of the above. But we try to do it better, and with a human touch! We know that immigration is one of the most major and often scary steps in life that any person will undertake, and we know that the hopes and dreams of often many people are tied-up in the outcome. Failures are traumatic, and can usually be avoided by experienced and skilled handling. At Down Under Visa, we leave nothing to chance!
We also have many years experience with the culture and bureaucracy of the Philippines. We live and work here all year. Mila Harvie (a qualified teacher) was born and educated here, and gives invaluable insight and support when cross-cultural confusion and miscommunication sets in. "Ate Mila" (local term for "older sister") has helped and calmed many worried Filipina visa applicants over the years. She's particularly good at dealing with Filipinas in a way that no non-Filipina could. She takes personal care of the many brides and brides-to-be who are going through the spouse/partner visa and prospective marriage (fiancee) visa processes. It would be very difficult to find anybody else who has our level of experience and expertise in this specialised area.
This is a family operation. Jeff is the Registered Migration Agent, and personally manages every application. Mila helps the ladies with when needed. Jeremy Harvie (Jeff's son) manages the office administration, and helps clients (particularly Australian men, who find it easier to deal with another Australian man) to fine-tune their visa requirements. You will never feel ignored, and we are known for our prompt responses as well as our practical, caring and no-nonsense guidance.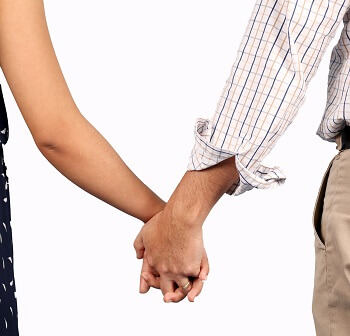 ---
Down Under Visa can (and does):
Find solutions for you, including those really difficult cases where you think you have little hope, or where you've had a visa cancelled or an application refused
Assess and analyse your situation with our exclusive E-Assess online assessment system
Advise you clearly of all costs and fees (which are fixed fees) and give you realistic estimated visa processing times
We give you both a personalised TO-DO LIST of documents and other requirements, based on your own unique situation. No "one size fits all" requirements lists here!
Provide access to our Migration Hub, where you have convenient 24/7 access to your To-Do List via PC, phone or tablet, and all the supportive information you need:

Built-in information links and detailed FAQ's to give guidance and to answer all your questions
Instructional videos
And some give-away books on Philippines culture and other practical information written exclusively for Down Under Visa clients by Perry Gamsby

Also fast-response email support in English or Tagalog for those hard-to-answer questions. No need for confusion or guesswork. Mila is able to take care of the Filipina lady applicants when needed.
And we have our office here in Manila where (by appointment) we can meet you (sponsor or Filipina applicant). Aussie-English speakers always available! No struggling with someone who can't communicate with you!

Comprehensive checking and re-checking of the documents and relationship evidence that you send to us. No room for mistakes and nasty little surprises later.
We prepared and complete the visa application forms for you. You don't have to!
And we prepare and lodge the final application for you, and liaise with the Australian Embassy when required right through to the grant of the visa
---
Read what some of our happy couples have had to say HERE
Download the DIBP .pdf factsheet Using a Migration Agent in Australia
Read some emails from victims of Philippines-based fake agents HERE
What if as a result of bad advice or of trying to do it yourself you submit false statements as part of a visa application, or bogus documents….even unintentionally? You could be facing refusal AND a three year ban! If you have false identity papers or even if they are not convinced of your identity, you could also face a ten year ban! Please read HERE
Online migration "advice" forums? Good idea? Read HERE from my BLOG.
---
Costs of Services?
Go HERE to see the average migration agent fees charged for services by Migration Agents in Australia (courtesy of MARA). Government Visa Application Charges are separate. We tend to be around the upper-middle of the average-fee scale, and our clients tell us we are VERY reasonable in our professional fees! Rest assured that for each case and client we will give you a fixed price for the preparation of your application, agreed upon and contracted before any work gets done. No hidden extras and no charging for "documents" or other nonsense. And in most cases we're happy for you to pay in installments up until the application is lodged.
We can give you a full costing of both our fees and the government visa application charges when you complete our free online assessment for visa eligibility.
---
Visa Processing Times?
We can't promise to speed up the processing times of your visa applications, and anybody who tells you they can is a liar. We will give you an estimate of the waiting time for your visa right from the start, and we do everything we can to prepare a visa application that is trouble-free which will be processed by the Australian Embassy or the Department of Immigration without too many delays.