Partner Visa : The Journey from the Philippines to Australia
Partner Visa : The Journey from the Philippines to Australia
---
Down Under Visa's own "Reality TV" series!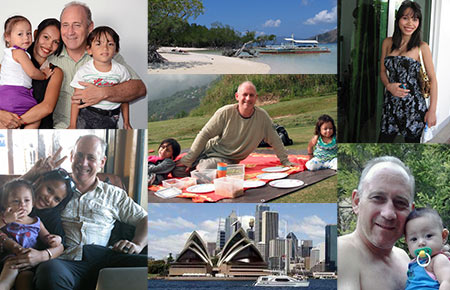 Follow the journey of Chris and Vanessa, an Australian Filipina couple who are on the partner visa journey from Philippines to Australia.
Chris and Vanessa lived together in the Philippines for a number of years, and have two children together. They made the decision to settle back in Australia with the kids. This means that for now they are apart temporarily, but hope to be together soon when Vanessa and the kids can migrate after the visa grant. They are about to lodge a Citizenship By Descent application for the two children, and will follow this up with a Subclass 300 Prospective Marriage Visa (aka "fiancee visa") application.
Chris has agreed to supply Down Under Visa with videos every few weeks along the way of his journey to be reunited with his family. He's promised to make this a no-holds-barred video diary of what he goes through in preparation of a visa application with the guidance and management of Registered Migration Agent Jeff Harvie of Down Under Visa, who specialize in Australian Partner Visas, Family Visas, Tourist Visas and Citizenship applications for couples just like themselves.
Please subscribe to the Down Under Visa BLOG so you will get updates every time a new video is published, as well as other useful articles about partner visas from Philippines to Australia. Please enjoy!
---
Current Episodes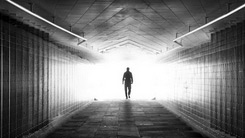 Philippines to Australia – The Journey in video
We at Down Under Visa manage partner visas for Australian Filipina couples. Australian men fall madly in love with ladies…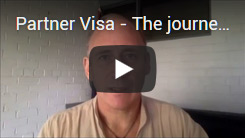 Partner Visa – Journey from Philippines to Australia – Part 1
Welcome to the first of a series of videos from Chris and Vanessa, clients of ours who are starting on…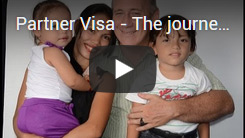 Partner Visa – Journey from Philippines to Australia – Part 2
Chris realises the value of using a Registered Migration Agent for his visa application. Welcome to the SECOND of a…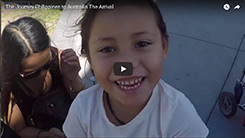 The Journey from Philippines to Australia – The Arrival – Part 3
Vanessa arrives in Australia on a multiple-entry tourist visa from Philippines, while her Prospective Marriage Visa…
Navigation
Search Our Site
Happy Couples
Subscribe to our BLOG