Sponsored Parent Visa (temporary)

Subclass 870 – An easier way for your parents to stay
New for 2019, there's a new way for your parents from the Philippines to stay for a long time in Australia. A new parent visa, which will suit plenty of needs and capabilities.
Prior to this, you had:
Tourist Visas: All fine, but only for a short stay
Parent Visas: Long long processing times, strict rules about how most of the kids needed to be residing in Australia, and costs of over $60,000. When it all added up.
The new Sponsored Parent (temporary) Visa allows you to bring a parent (or two parents) from Philippines to live with you for either 3 years or 5 years! And they may be renewed (once only) so that mum or dad may stay with you for up to 10 years!
Advantages of the Subclass 870 Sponsored Parent Visa
Your parents get to stay for a long period
Not just a 3 month or 6 month stay. A parent visa which allows a stay of 3 years or 5 years (which may be repeated making up to 10 years).
Multiple Entry
A multiple entry Parent Visa, so mum or dad can go back anytime at all if they need, then back again.
No balance of family test
Contributory Parent Visas (the expensive one) require most of your siblings to be normally-resident in Australia, which means very few Filipinos qualify. No such rule with the Subclass 870 Sponsored Parent Visa!
Won't cost you over $50K or need a bond
Not cheap, admitted! But not that sort of outlay!
You solve the Aussie childcare issue!
This is the big one!
---
Your Parents & Your Kids – Perfect Combination
Australian society had issues with childcare! If you can keep mum at home like the simple days of the 50's and 60's, life would be very stress-free. But no one wants to live in fibro cottages anymore, and land in the big cities is really expensive. Good luck finding a house (and therefore a mortgage) under $500,000.00 these days for most of you. Not so easy on a single income. You have kids, and you want them brought up in a loving home, yet chances are you both need to go to work.
Daycare and your kids
You find the option for most Aussies is daycare or someone who comes to your house and takes care of your kids (a nanny). Looking at costs, sounds like $500.00 a week or more for most people. And this is for people you don't know, and whom you don't know if you trust. Loving your children is not a requirement, yet to me I think it should be a minimum.
And unless you have some in your home during the day, it means you have to drop them off and to collect them every day. Major stress.
Having a stranger take care of your kids
We've done this ourselves, here in Philippines. At least in Philippines you can generally afford to employ someone to stay in your home, but still far from ideal. I won't go into details from our own experiences, but rest assured you're taking a risk. Child care workers have been known to be neglectful and careless, and this is especially bad when the child isn't skilled at communicating and telling you what's happening. Have your mum and/or dad there, and this won't be an issue!
Your parent in your home
Contrast all of this with your parent being in your home with your child or children.
Happy parents, enjoying their grandkids
No $500.00 a week bill to pay
Your kids being in safe and loving hands
Not having to drop them off and pick them up at a daycare centre
Coming home to a clean home, dinner ready, kids bathed and their homework done
And getting this for the next 3 – 5 years, with the chance of renewing this at least once
What do the ads say? PRICELESS!!
How to get an 870 Parent (sponsored) Visa?
Apply to be a sponsor (via Down Under Visa) your parent or step-parent
Be at least 18 years old, an Australian Citizen, Permanent Resident or Eligible New Zealand Citizen and a resident for at least four years
Have a singular income OR joint income (taxable) with your partner in excess of $83,454.80 (as at April 2019)
Provide private health cover for your parent throughout their stay (which is only sensible!)
Be responsible for any health expenses in additional to insurance cover
And to have a sound reason to invite them to be in Australia, so they can see they are a Genuine Temporary Entrant. This would be prepared by Down Under Visa as part of the application.
And to hand it over to Down Under Visa to manage your application for you. We look forward to helping you.
DISCLAIMER
Information contained in this page is of a general nature. Informative, yes, but not a formula for preparing visa applications and should not be relied on as such. The devil is in the detail, rest assured. Australian migration law is complicated and Departmental decisions are inflexible and often final. Readers and future visa applicants and sponsors are advised to rely on professionals to ensure a happy outcome.
---
Navigation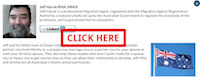 Search Our Site
Happy Couples
Google Reviews
Facebook Reviews
Subscribe to our BLOG
MARA Registration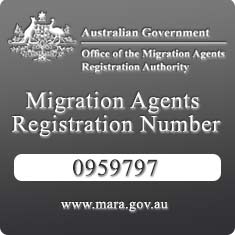 Should you use a Registered Migration Agent or not? CLICK HERE