Jeff Harvie – The Caring Registered Migration Agent in Philippines
Helping Australian Filipina Couples – A Calling
Yes, very much a vocation. Jeff believes in marriage as the basic unit of society, on which families and secure lives may be built. The best thing Jeff ever did was to marry his best friend, his wife Mila from Camarines Sur in the Philippines. It took a search that began in the 1990's when Jeff first visited the Philippines, and soon became the best thing that ever happened to him.
Yes, the Philippines! The start of Jeff discovering his second home. Yes, that's how it felt. Something which many of you can relate to. This begun a deep love and appreciation of the Filipino people and culture, and further led to Jeff and Mila settling here permanently in 2010.
And yes, marriage to a good Filipina woman was definitely a great moment for Jeff. The thought of sharing that happiness with other Australian men by helping them to get together in Australia, it was irresistibly appealing. It was also time to move on from the previous profession as an Agricultural Consultant, so Jeff took further university studies and qualified as a Registered Migration Agent.
Jeff Harvie is a professional Registered Migration Agent, registered with the Migration Agents Registration Authority, a statutory body set up by the Australian Government to regulate the standards of the profession, and to give protection to consumers.
And here we are now! The premier Migration Agency practice in Philippines managing hundreds of Australian visa applications every year.
Jeff in Philippines
Unlike most Migration Agents, Jeff and his family team live in the Philippines full time, and have done so since 2010. That means they are here and accessible to you when you visit Manila, and where your Filipina wife can easily send documents if she needs to. So it doesn't matter where in Australia you are from, you will have no difficulty in dealing with Jeff Harvie and Down Under Visa.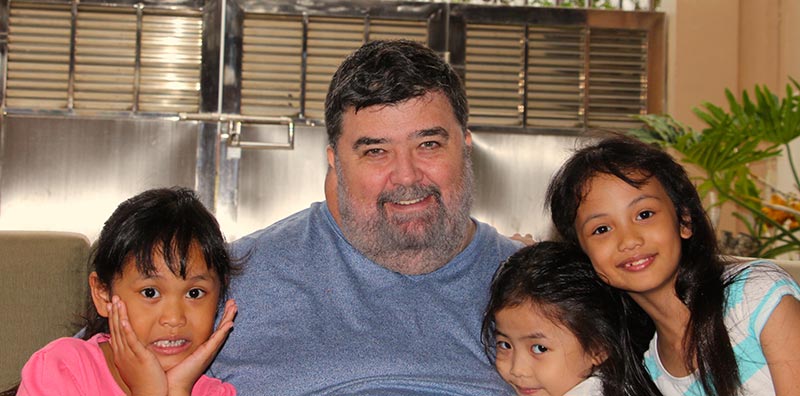 The Harvie's live 15 minutes away from the Down Under Visa office, where they have a large and noisy household with 9 kids (at last count). Jeff is motivated to do his very best in life by two things. Helping Australian Filipina couples to have a bright and happy future together, and to provide a stable and secure life for his family. Those who know him know that there is no end to his capacity to care and to give to others.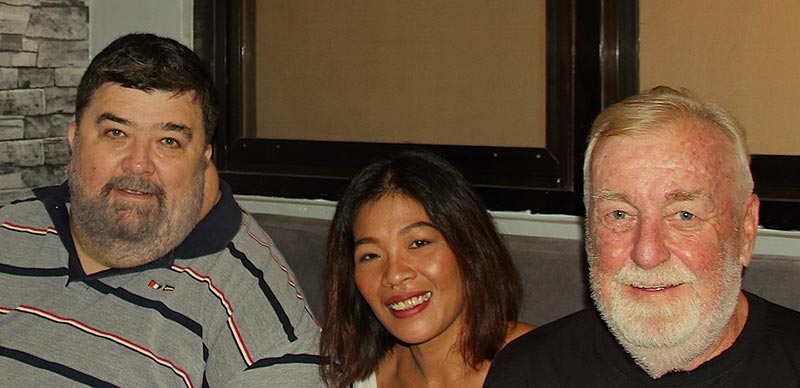 What Clients Say About Jeff Harvie!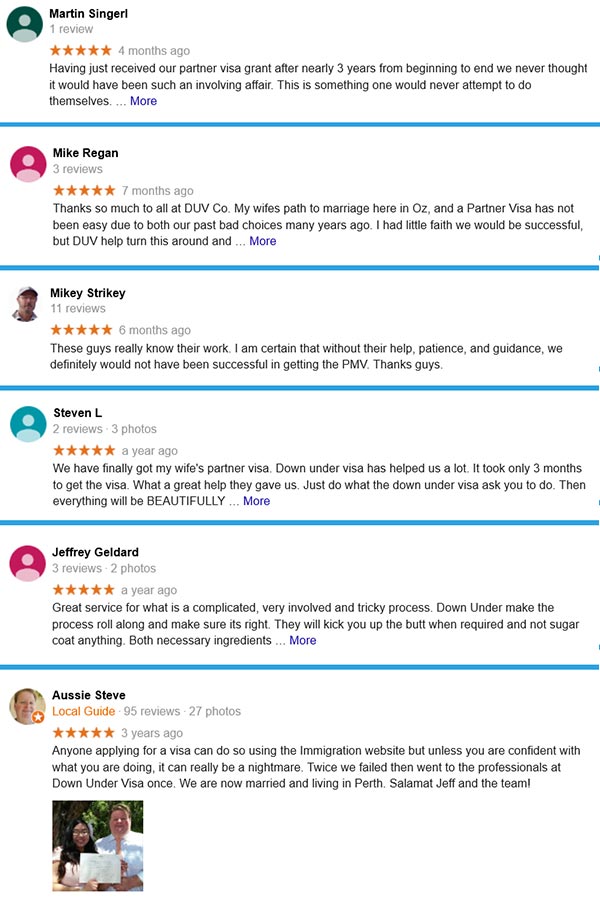 READ MORE success stories from hundreds of our Happy Couples and Clients.
Get A Free Online Visa Assessment!
Navigation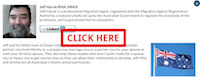 Search Our Site
Happy Couples
Google Reviews
Facebook Reviews
Subscribe to our BLOG
MARA Registration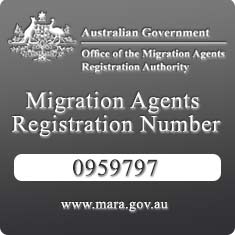 Should you use a Registered Migration Agent or not? CLICK HERE