We at Down Under Visa specialise in Australian Partner Visas*  and Australian Tourist Visas for couples, and we specialise in visas from the Philippines for Australian men with Filipina fiancées and wives. Whilst we do the occasional visa from another country, 99%+ are from the Philippines.
*(Australian spouse visas, fiancée visas, marriage visas, de facto visas, and whatever else you may wish to call them)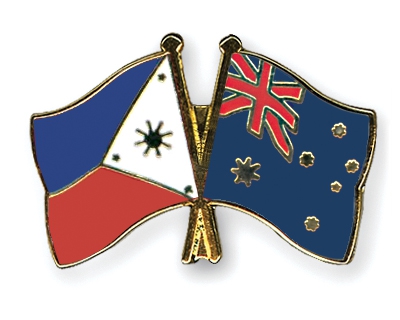 Why? And what does this mean to you?
I've always felt that if you try to do too many different things and spread your knowledge and abilities too far, you risk becoming average or even mediocre. Yet if you apply yourself to one thing, especially one thing that you find you are really good at and care deeply about, you have a chance to achieve excellence.
We got involved in this profession a number of years ago. I had extensive experience with the Philippines and with the whole business of cross-cultural marriages and immigration. As most would know already, my wife Mila is Filipina and we met via an online dating website when she was an OFW in Hong Kong. And I met her after two dismal failures from which I learned a great deal (and spent a lot too!)
I fell in love with the Philippines when I first came here in the 90's. I loved the place and I loved the people. There are no kinder people on earth then Filipinos. And of course I met my best friend in the world, fell in love and married her. She remains my love and my best friend, and that won't be changing in a hurry. And I felt it was my vocation to help people to achieve the same happiness as I had achieved, and here we are.
That explains the "care deeply about" part! It also partially explains part of the source of knowledge, especially as we've lived here full time for nearly 5 years now. We did work visas, skilled visas, 457's etc in the early days, but the heart was always with the couples.
The knowledge?
That came partially from the post-grad university studies which are an essential part of becoming a Registered Migration Agent. Managing hundreds of visa applications per year, 99%+ from the Philippines, this tends to provide a great deal of experience and practical knowledge. And being a pedantic perfectionist means we produce a mighty fine visa application too! We have a zero-tolerance of mistakes policy in our office. It makes me a tough boss, but a safe bet to let us manage a visa application which is so important to you. We've been through the immigration process ourselves, and we know absolutely what getting a partner visa for your Filipina wife means to you.
So, specialist knowledge and experience from people who've been through it before and care deeply about the outcome. That's the reason why you should use a Registered Migration Agent who specialises in Australian visas for Australian Filipina couples.
Please visit our website and complete our online visa assessment form.