How to get a tourist visa to Australia from Philippines?
A popular desire, most definitely. Successfully getting an Australian visa in the Philippines and properly applying for your visa to Australia from the Philippines for the Filipina lady you love. We at Down Under Visa get requests for a tourist visa to Australia from Philippines all the time, with many a lovestruck Australian man wanting his Filipina girl to come to Australia to be with him. The thought of seeing her face in the arrivals section at the Aussie airport wheeling her suitcase through the sliding doors and lighting up when she sees him. The thought of waking up the first morning to see that smiling face again instead of just a cold pillow. Magic! You fellahs get me, don't you?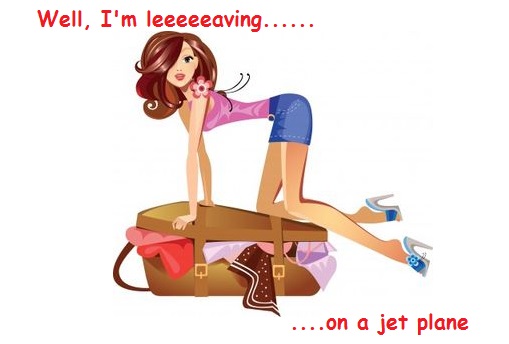 So how do you make this dream happen?
Well, by asking help from Down Under Visa, you're certainly on the right track. Yes, you can save some money by doing it yourself. You can put it together the way you think it should be, and say something about "Surely that's all they want? It's just a holiday visa after all!", and hope for the best.
And you can hope you're not one of the approx. 1:5 or so who get their applications refused.
Or you can do what you appear to be doing and that is seeking the help of a professional, and increasing your chances considerably as well as reducing your stress levels and large amounts of confusion.
What are my requirements for a visa?
We've explained many a time why we can't give you a list of paperwork requirements at this stage. Once you become our client, you will get a customized To-Do List which will suit your own situation, and that will happen after we start on your visa application.
Your own personal requirements to get an Australian tourist visa grant? Start with having a genuine relationship with your Filipina girlfriend and to be able to show this to people who really don't know you. You are a stranger to them, so saying "Surely they can see…….?" won't cut it at all, because from a lightweight application no they cannot see anything. They certainly can't see what you can see. It's like pointing at something when talking on the phone, and wondering why the other person doesn't follow. They know nothing about you, and it's up to you to show them you're a genuine couple and have a good reason for your Filipina lady to visit you in Australia.
Do you have to visit her in the Philippines first?
Remember the days of dating? And this is assuming you are older, and your first dates weren't via a text message saying "Can you touch my hand? I want to tell my friends I've been touched by an angel." Did you ask the young lady to meet you at your place? Or did you go and pick her up from her place? Did you make that effort?
Now I will ask you: How do you think it looks to the Case Officers if you haven't come here and met the girl in person, but you want her to come to you?
Yes, I know that many of you are busy with business/work, and there are good and practical reasons for her to meet your family and to see how you live in Australia. Plus, three months together is better than 10 days or so in the Philippines. However we're talking about your first meeting. You can do the meet-the-family bit later. Right now, you should be doing the jetsetting version of ringing the doorbell with a bunch of flowers.
It's a sign of how seriously you are taking the whole thing! It's showing that you are NOT one of those sleazy characters who spend a couple of months chatting away with "some Filipino woman" and then getting a bed-partner for 3 months before sending her back and getting another. Yes, they exist. Or rather I should say they DID exist before the Embassy tightened up and started refusing (from our experience) all applicants who haven't met in person before.
So, what are your practical visa requirements?
If you haven't met the girl in person, go and meet her. Meet her friends and family, and go see where she lives and grew up.
Make sure your relationship has some substance. Don't expect they will grant a visa to a girl you've known for 16 days, even if you HAVE met her in person.

And fill out a

visa assessment form

on the Down Under Visa website, and get some expert help and guidance!
Related Posts
Australian Tourist Visa from Philippines for loving couples
Tourist visas for couples? In most cases, no problem!
Visa requirements for Australian visa applications
Tourist Visas from Philippines to Australia
NOTE: This is a reposting of an article from 2016