Down Under Visa are a modern and efficient migration agency practice. This is how we manage to take care of clients from all over Australia and all over the Philippines without the drudgery of having to keep coming back and forth to an office lugging papers. It's 2018 after all.
I'm technically what you would call an "ol' bloke" in Australia. Born in 1965. Educated in the 1970's when calculators were still considered high-tech. Black and white TV's. Phones with cords…..one phone per house. Yellow Pages and the World Book encyclopedia and newspaper ads were the window on the world. Computers? Couldn't see any use for them, and swore I would never touch one ever!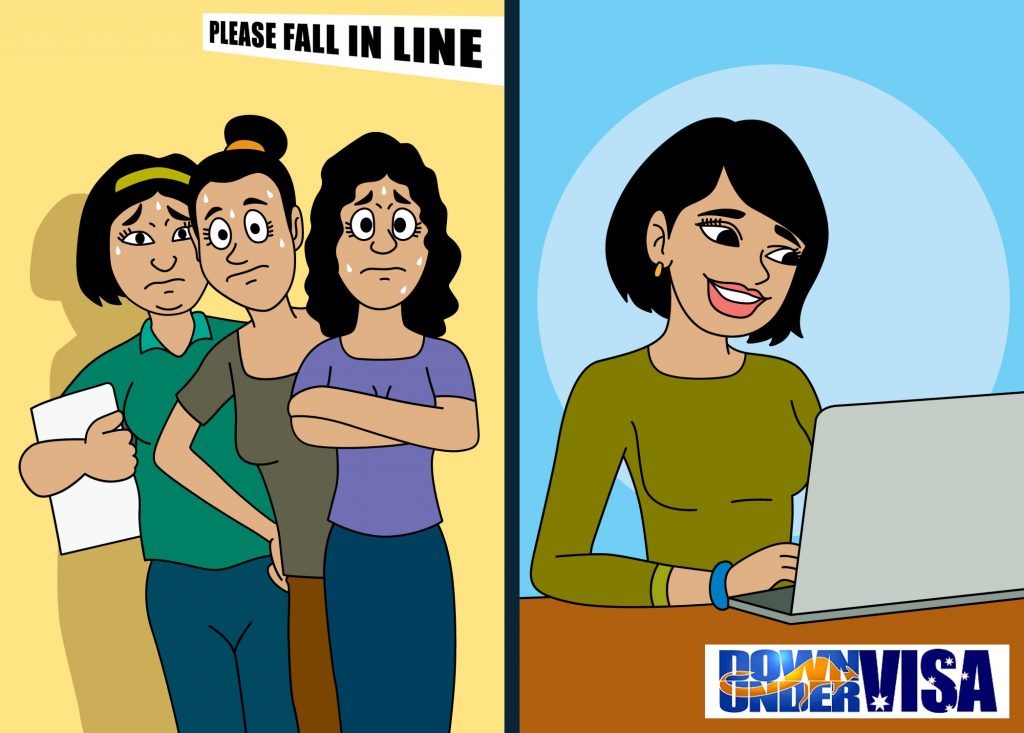 ---
---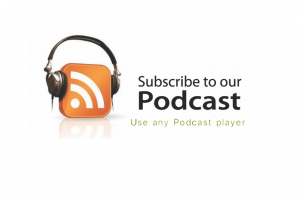 How things change! And when it comes to visa applications, it's definitely better. None of you would ever have heard of Down Under Visa if it wasn't for the internet and computers or smart phones. You probably wouldn't have even known that Migration Agents existed as a profession. You probably wouldn't have ever met your lovely Filipina girl either if it weren't for the internet, and your relationship would have developed far slower if you were dependent on writing letters to each other with a postal service that took two weeks to get a letter there and two weeks to get it back. Couples these days can spend hours every day on Skype or Viber talking with webcams…..for free!
And this is the way it works in every facet of your life these days. Pay bills? Most of the time you pay them online. Better than spending your lunch breaks standing in a queue to pay the phone or electricity bill! Bank statements? Online! Anyone remember the days of having a single solitary bank branch you could deal with? And only 10:00am to 3:00pm, Monday to Friday? What a pain!
Down Under Visa and technology
Down Under Visa are unashamedly high-tech. We use the internet and we use computers for practically everything that we do, and this is to make the process from start to finish so much easier and smoother for our clients and prospective clients.
And it really has! We used to rely on a pdf Guidebook and pdf checklists. It worked, but the information was limited and the checklists of course did not update by themselves. After a brainstorm of mine we came up with the Migration Hub which we launched in July 2014. To those who don't know, this is our client portal which Down Under Visa clients can log into and get their own documents, personalized To-Do List, supporting information, FAQ's and updates.
Just had a client…..an IT man, actually…..tell me how impressed he was with the Hub, and how easy to use he found it. And it most certainly is. I remember when it was first launched. It was almost eerie  because the enquiries dropped to about ¼ of their former volume! And preparation time for visas started taking half the time they were taking before.
Technology and Australian visa applications
The old days of visa applications from Philippines to Australia meant a long line outside the Australian Embassy in Makati. Paper forms, stack of ID's, photos, letters, etc, and wait your turn to plop them on the counter along with your "managers check" for x-amount of Pesos. Then head on back to the province to wait for letters asking for additional documents. There were less applications being processed, and I suspect more staff numbers, so it generally didn't take as long. They also tolerated a lower standard of information and documentation to what they ask for now. But it was clumsy and far from easy and convenient. Hard on the shoe leather.
These days? No one gets into the Embassy to lodge applications. You don't even get in to ask questions. Call them up, and they'll just direct you to the website. Want to book an appointment there for a No Impediment to Marriage (NOIM) certificate to marry in the Philippines? Must book online. And most visa applications are lodged online now. Payments are online. Acknowledgment letters and bridging visa grants come back within minutes of an electronic lodgment. Visa grants come through by email too. No couriers. No stickers in passports anymore.
And it means that we can deal with clients everywhere too! Girls don't need to make long journeys from remote provinces into Manila to present documents to our office staff. Yes, if it's convenient for you to drop off documents to us, this is fine with us of course. But you don't need to spend 8 hours on the bus to do so if you don't want to. Any why would you? Down Under Visa staff (and me of course!) are fantastically good-looking, but not worth the trip if you can avoid it!
Basically, computers and internet processes are the way of the world these days. Everyone needs to know how to set secure passwords with upper and lower-case letters and numbers. Everyone needs to know how to copy and paste, to upload and to download. It's not just us. Manual processes in everything that you do are disappearing and being replaced with technology. Not good with computers? I heard of a farmer once who drove a tractor through a gate because it didn't respond to "Whoooahhhhh"! The horse was gone. He had to learn to drive a tractor. YOU need to become good with computers if you want to get anything done in the future.
NOTE: This is an update of an earlier BLOG posting 
Further Reading
The difference between Down Under Visa and the Manila "visa shops"
What do Migration Agents do? What do YOU NOT have to do?
Fast visa applications versus GOOD visa applications
Simple visa applications to Australia