Monitoring Important Dates on Visa Grant Notices
Contrary to the heading, this isn't a cranky post. But I hope it grabbed the attention, which it was designed to do. This is definitely meant to be a sound warning to read important dates on your visa grant notice, because literally no one else will. Fortunately most of our clients heed our frequent warnings to read notices and take careful note of important dates as we see less mistakes being made.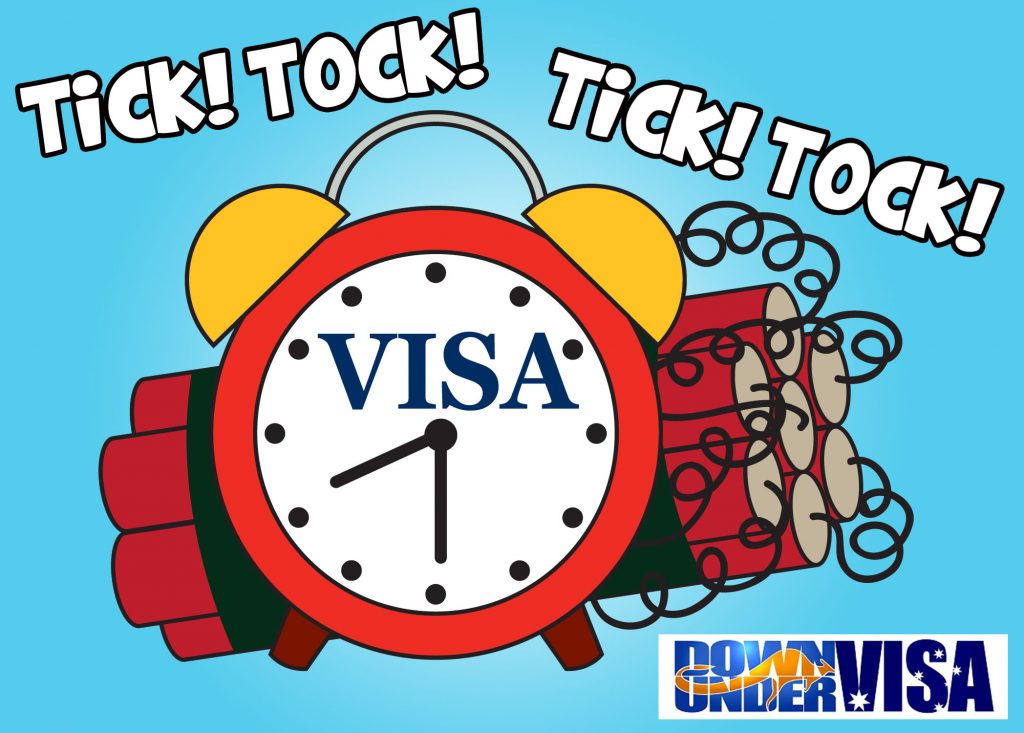 Mistakes? I'm talking about:
Overstaying Tourist Visas and ending up unlawful
Not entering Australia by "MUST ENTER AUSTRALIA BY…." dates
Not marrying in time for lodging Partner Visa applications in-time
Not marrying before Prospective Marriage Visas expire
Letting Prospective Marriage Visas run out, doing basically NOTHING that's required, and ending up unlawful
And of course the ol' "Help! We have 2 days before the visa expires!"
Fortunately not as common, so our warnings seem to be sinking in. If you've never properly read your visa grant notice, please do so! It's not a very forgiving system.
The Department – They say "JUMP", and you say "HOW HIGH?"
The Department are there to guard Australia's borders. They are not a Customer Service organisation, and the customer is NOT always right! Yes, of course there are checks and balances in-place, and there are appeals processes in place. There's the AAT (Administrative Affairs Tribunal), the right to appeal decisions to the High Court or even directly to the Minister. And there are the expected Natural Justice provisions that you expect from a civilised nation. And they are not a bad bunch, really. We treat them with respect and consideration, and they show the same to us in return.
However they have a set of rules to follow, all written into Commonwealth legislation. Don't expect it to be like when you complain to the manager at the local hardware about waiving a delivery fee or similar. There is very little flexibility, and some of the processes can be painfully slow. And deadlines are definitely deadlines! They can and will enforce deadlines, with fairly tragic consequences if you don't comply.
Jeff's Specific Warning Of The Day
Regular BLOG Watchers will have read the following articles about Permanent Partner Visas, ie. Subclass 801 and Subclass 100. These are applied-for at the same time as Subclass 820 Onshore Partner Visas and Subclass 309 Offshore Partner Visas, and they begin to decide them approx two years after the temporary Partner Visa is lodged.
And they USED to inform clients, and now they generally don't! Around 18 months ago they stopped sending out the formerly-predictable notifications. Yes, every now and then they send a handful of them out, then they stop again.
And we've seen clients organise the final requirements for their permanent partner visas considerably later than two years, and all has been fine.
If you haven't read and watched the following BLOG articles and videos, please do so now:
https://www.downundervisa.com.au/2018/01/permanent-partner-visa-refusal-risk/
https://www.downundervisa.com.au/2017/10/australian-permanent-partner-visa/
Today
Today we received a notice for a client who applied for their Subclass 820 in November 2015. Two years came about in November 2017.
They've given them 28 days to get the final requirements in for their Subclass 801 Permanent Partner Visa
Fortunately I believe they will do OK. Again, as I've said in articles, if you are a normal committed couple who do all the usual (and dare I say "expected"!) couple-things, it should be just a matter of putting it all together. But if this happens to you and you have not put enough effort into combining your lives, then this could go badly.
So please check your visa grant notices! If you are due to finalise a Permanent Partner Visa, then you need to get on with it. This may be a one-off random display of strictness, or it may be the way things shall be from now on.