All Saints Day and All Souls Day
1 November and 2 November 2018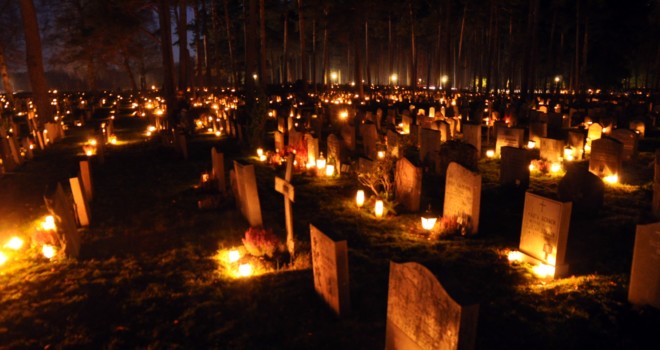 The Philippines is largely Catholic, and the Catholic Holy Days have been long ingrained in the culture and become public holidays as well. The Holy Days of All Saints Day and All Souls Day are no exception, and are days when most Filipinos will head back to the home province or family home in the cities.
All Saints Day
All Saints Day this year is celebrated on Thursday 1 November, and commemorates all the saints who don't otherwise have their own specific Holy Day during the year, as well as the Holy Martyrs. It also means a day to remember those who made their way to Heaven, and serves as an inspiration to all who should attain to one day find their own place in Paradise.
All Souls Day
All Souls Day (Friday 2 November 2018 this year) is the day for remembering the faithful who have gone to their rest in the hope of one day achieving their own place in Heaven in the presence of the Father. Prayers are offered to the departed, especially those in the immediate family.
All Souls Day in Philippines is particularly celebrated by going to the cemetery and visiting the graves of family members. Graves are often cleaned up and repainted in the days before. Family will gather at the graves and will remain there all day and often into the night. Candles are placed on graves along with flowers. Food is shared.
Public Holidays – No Office on 1 Nov and 2 Nov 2018
The Down Under Visa office will be closed on Thursday and Friday this week as these are public holidays, and our staff won't be around. So we hope you will all be understanding and patient and can hold off with problems and questions until Monday. For that, we thank you all!
For those Filipinas and other Catholics who will observe these Holy Days of All Saints Day and All Souls Day? May these days bring you close in your thoughts and your prayers to those whom you've loved and lost on earth but are never truly far from …. and whom one day you'll be reunited with. God Bless you and your loved ones.