Jeff has Writers Block
I've been writing BLOG articles since I think 2012. I can see 721 of them published. So yea, I'm a fairly prolific chap. 
Problem is it makes it harder and harder to think of new things to write about, because chances are I've touched on that subject a few times before. Trying to find a fresh angle isn't always easy! So many times I spend more time staring at the screen with typing-fingers poised and nothing comes out!
So I have writers block. Not for the first time. Certainly not for the last time, sorry to say. 
So, tell you what! There's a Comments Section below! Who has something that would really like to know more about? Visa processes! Filipino culture! Cross-cultural relationship challenges! 
Please tell me what you want to hear! Deal?
And in the meantime, some articles on Tourist Visa grants, Onshore Partner Visas and on some of the extras that Down Under Visa offer. 
Australian Visa News – October 2019
I'm blank on great ideas to write articles about just at the moment, however I'm sure I can come up with a few current things which we observe from clients and from what we get back from the Department. I should feel a little less unproductive, and it should make you all a little more informed. Tourist visa Grants and Onshore Partner Visas are always current and topical!
Tourist Visa Grants – Staying too long in Australia
We get plenty of tourist visa grants. 2 – 3 weeks processing time usually. That means not a lot of stress for clients from long waiting times. There are some areas which appear to show us Departmental thinking at present. Would be fantastic if they sent out newsletters to let us know their current priorities, but they've never worked like that. We just need to observe and see patterns. Fortunately we see a lot due to the large numbers of visa applications we lodge.
Basically? They don't want to see visa holders using tourist visas in place of partner visas! They don't want anyone staying more than 12 months in any 18 month period either. And this is why we always ask for the dates you were in Australia for. Never needed to do so before, but now it's essential.
Too long in Australia: If you have already spent 12 months (in the last 18 months) inside Australia, you pretty much have no hope of getting another tourist visa straight away. Why do I say "pretty much"? Because the power to refuse tourist visas based on this clause is discretionary! They can grant the visa if they wish, however lately they are generally not.
Approximately 9 months in Australia: Once upon a time if you had been in Australia for 9 months on a tourist visa, they would tend to be OK about another 3 months. Nowadays we've seen them refuse when a new tourist visa would put applicant even close to 12 months. So trying to rest on technicalities, not always successful. 
Using tourist visa instead of partner visa: I had a tourist visa refused just this week. They had reached 12 months in Australia 6 months before. We assumed it was safe. But it was very obvious that they could see a couple who were clearly wanting to spend all their time together. If someone spends a year together and then starts planning how soon they can get back together, this is a person who should have a partner visa. Tourist visas were not designed for living together in a committed relationship. 
Less Multiple Entry Tourist Visa grants
For the last few years, they've been fairly generous with multiple entry tourist visa grants. In fact they would often grant them when we didn't even ask for them. Then we started having difficulty with Border Force…..or I should say our clients started having trouble with Border Force. If the visa holder tried to have a fast turn-around in Manila or a weekend-only in Bali before returning, they would be accused of being a non-genuine visa holder! 
So clearly they don't want anyone using long-stays or pseudo-long-stays like multiple-entry tourist visas with only a few days between visits in order to basically live in de facto relationships!
Again, I'll repeat what I've said a few times in articles, If you can't stand being apart then you need a partner visa! If you can stand being apart, then get a tourist visa. But if you've gone beyond that casual stage and have entered the need-each-other stage, then bite the bullet and get a partner visa. 
Onshore Partner Visas
Onshore Partner Visas are a perfectly fine option. We probably do about 1/2 and 1/2 onshore to offshore partner visas, and it's been like that for a long time. We have no preference, and we won't push you in any direction. People ask me all the time "Which is the best?" They're all "the best", as long as Down Under Visa manage the application for you!
Main issue is that you have a limited time for a partner visa to be lodged onshore. 
Tourist visas last 3 months only (in 99%+ cases)
Sometimes weddings need to be organised in that 3 months

 

Required documents from Philippines are hard to organise from inside Australia, and no we can't do this for you
Sometimes romantic couples don't take deadlines very seriously
If you can work with all this in mind, we're happy to work with you.
Other News
Mostly business-as-usual for us. New clients sign up. Applications are prepared and lodged. Visa grants come in, and we have a lot of happy clients. It's a great job!
BLOG Page
Please read the BLOG articles that come in regularly. We like to keep our clients well-informed. And don't forget to make some topic suggestions!
Podcasts
Same deal as above for our YouTube podcasts. I elaborate and expand on the podcasts more so than I do when typing, because I'm a bit of a chatterbox and I have a lot to say. You can listen in the car or at any time at your leisure. Please also share with your partner and with friends, FB groups, etc.
Philippines to Australia
This is our Facebook Group, with most of the members being Down Under Visa clients old and new. That means Australian Filipina couples just like yourselves. Go make some new friends!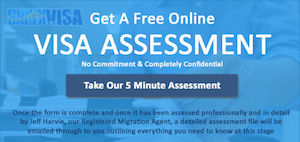 COVID CONCERNS? Australian visas ARE still being granted. We can assess you (a) for an Australian visa AND (b) for a travel ban exemption. CLICK HERE and find out!